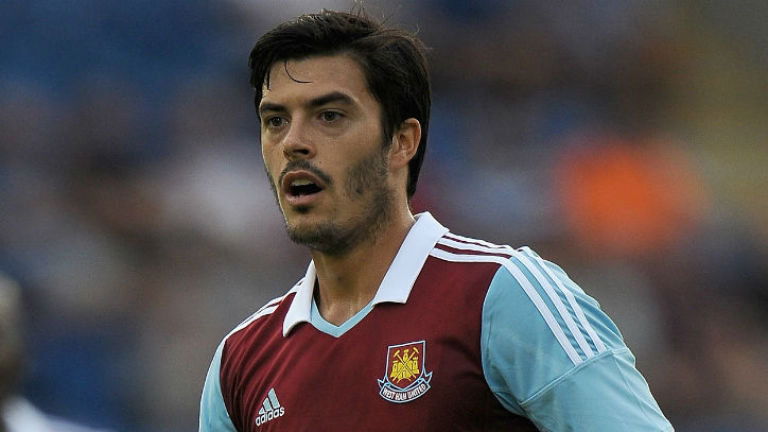 James Tomkins seems entirely overwhelmed by new boss Slaven Bilic!
And all his thoughts on the new boss seemed summed up in one sentence when trying to describe the former Irons star's presence.
He declared: ""When he comes in the room, you can almost hear the silence."
Captain for the night in the Europa Cup qualifying game against Lusiens, Tomkins is clearly ready to do all he has to impress the new boss.
He said: "It is hard to criticise the old manager. He brought us up to the Premier League and he kept us there."
But he added: "Slaven was a face here, wasn't he? He's a legend, even though he played only 30 or 40 games. Why? I think it was the way he played, the passion he showed. He does that on the touchline as well.
"I have seen him with Besiktas and Croatia. It is the same. He is an animated man and that is what he was like on the pitch.
"That is what the fans like to see. I was only young when he was here, but I remember seeing him play and I know he loved a challenge! He has that presence about him that good managers do."
Everything Tomkins is hearing from big mate Mark Noble at the Irish training camp is exciting as he declares: "I have heard that the training has been unbelievable." 
"I keep speaking to the lads over there and they keep telling me how good and sharp it is. I can't wait to start training with him."
"As for myself, I thought I did well last year. My game was coming along nicely. In the first half of the season I felt I had a massive say in what we were doing in the league.
"We were fourth in the league at one point. We were flying. It was really disappointing for me to get injured at that point. I felt I was improving and getting better and better. But these things happen in football. It is how you bounce back that is important.
"As for the Europa League, it is better than playing friendlies. The match on Thursday was a proper game and we prepared properly for it."