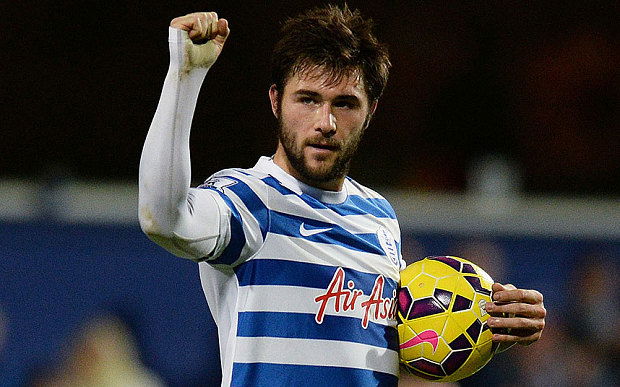 Charlie Austin is today reported as being ready to wait for an offer from Chelsea before he looks at other interest including well recorded speculation about West Ham and Newcastle.
Jose Mourinho is believed to be consideringmaking the former brickie his FOURTH choice front man behind Diego Costa, Loic Remy and new loan signing Radamel Falcao and according to some reports that may be good enough for the Queens Park Rangers player.
 Apparently the the newly married Austin is keen to stay in London and wants to listen to what cash is on offer from the south west London club.
He is not keen on Leicester, who had a £12million bid turned down last week but despite regular links with West Ham, we have shown no desperate enthusiasm to talk with the £16 million rated frontman.
It is also difficult to see the Irons making that sort of offer having brought in Dimitri Payet for £10.8 million with a further £12 million set aside for  a top central defender  believed to be Juventus' Angel Obotta.
The current thinking appears to be that any fourth striker will be brought in on a loan basis.