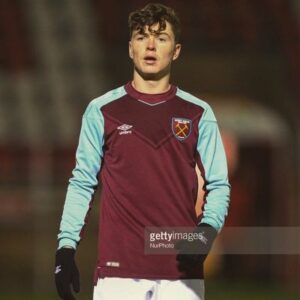 West Ham United U23s' moved onto their 16th undefeated game against Sunderland yesterday (Sun) to remain top of Premier League Two Division Two.
It's an extraordinary record and we now move on to the next game against Cheltenham Town on October 8 in the Leasing Trophy followed by the next league game against Stoke on the 23rd.
Sadly the expected return to action of Winston Reid was again delayed as he was not considered quite ready to action but the lads were again in great form as they wen't bout their business.
Xande Silva though is on his way back and may be ready for the match against Stoke following summer urgery on an obstructed bowel problem.
He will make a difference but in the meantime the lads continue on their merry way having scored a total of 42 goals since pre-season and through the league games.
They can be thoroughly proud of their achievements since former academy chief Terry Westley left in the summer and sees his legacy in very good hands.
And afterwards midfielder Alfie Lewis (above right) declared: "It was good to get back out there and get another win. The boys are obviously on a great run, so it's good to keep it going.
"We started the game very well, got the three goals early and were playing some incisive football, linking up nicely.
"We've all played together regularly so far this season, so we know what each other's games are like. We work on that link-up in training and in games and it makes it easier to play some good stuff."
Anthony Scully had opened the scoring for West Ham in the third minute, converting Joe Powell's low ball from close range, before Nathan Holland struck a clinical brace.
Sunderland hit back, however, with Jack Connelly pouncing on two defensive errors either side of half-time to bring the Black Cats right back into contention.
Although the visitors had their chances at  Lewis said: "We were always confident that we could get another goal. I thought the way we were playing, some of the chances we were creating, it was only a matter of time."
So the case proved, as Scully struck again in the dying minutes to hand West Ham their sixth league win of the Premier League 2 Division 2 campaign.