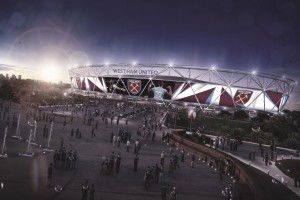 When ClaretandHugh emerged as a small blog a few years it's intention was to provide inside information on transfers and  offer features with players old and new.
It wasn't long before we hit News Now and our audience grew considerably. The comments that came our way weren't and still aren't always complementary. That's the nature of the media…some love you, some hate you, some are indifferent.
What we have learned is that whilst transfer gossip is our meat and drink there's an awful lot more than that required to succeed.
And the club's move to the Olympic Stadium and all the issues that has thrown up have needed some very special attention.
So tonight as we stand 24 hours away from kicking off a new era in West Ham's history, there's somebody whom I'd like to thank for a lot of hard work in that area.
My associate editor Sean Whetstone has led the way with his regular OS stories, usually putting the national press firmly in the shade.
Along with that has come great stories on multifarious ticketing issues which have seen CandH regularly receiving messages and inquiries from fans.
Sean has been on the case and answered them all whilst always looking for more and more stories on the stadium  – even today when  I personally haven't been too well I see a total of  five stories on the place from him.
So on behalf of the site and the fans I'd like to say a big thank you to him for a lot of hard work. A big thank you too to Hammers Chat for their great videos from the stadium and elsewhere.
We all look forward to continuing to serve the best fans in the country as we move into this new era.
Hugh
COYI