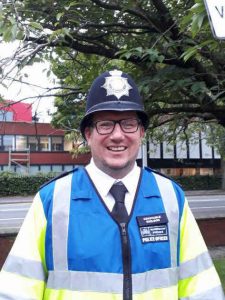 Two more West Ham supporters have received three year football banning orders handed down from the courts the Met police confirmed yesterday. Writing on Twitter West Ham's designated police officer Andy Sheldon one pleaded guilty to affray at Spurs away last season while the other one was convicted of throwing a missile at Burnley away.
Sheldon wrote:"A couple more West Ham"fans" have been given football banning orders today, One at Harrow Crown Court after pleading Guilty to affray at the Spurs game away last season, he received a suspended prison sentence has to do community service and a 3 year football banning order The Second one received a fine and 3 year football banning order, For throwing a missile during the Burnley away game."
The terms of a court Football Banning Orders are applied for on a case by case basis, taking into consideration the circumstances of the offence and the context in which it was committed.
It is the norm, however, for there to be a condition precluding a person from attending football matches either at home or abroad for the duration of the Order. In addition to barring a person from football matches themselves, a Football Banning Order can preclude a person from going to specific areas, such as public houses, or within specified distances of a match, for a period of from two hours before to two hours after any match. They can also forbid someone to travel on public transport unless approved beforehand by the British Transport Police.
Even if an offence was not committed within the context of an international match, the Courts can order that a person surrenders his or her passport to their local police station during a 'control period', ie from five days before any international tournament until its conclusion.
A banning order is a criminal offence and will show up on any criminal records check by employers.