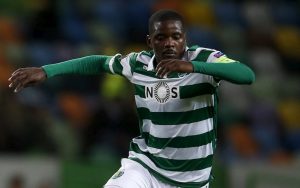 The often reliable Jason Burt from the Telegraph claims West Ham have bid a club record €30 million (£27.1m) for the highly-rated Sporting Lisbon midfielder William Carvalho.
He says club representatives are currently in Lisbon attempting to close the deal for the Portuguese international and negotiations have been going on for more than a week. Sporting are attempting to hold out for €40m (£36.1m) but are aware that the 25-year-old is keen to finally move to the Premier League club.
He adds that It is not thought that West Ham will go as high as €40m for Carvalho but talks remain positive between the two clubs and sources close to the deal are optimistic it can be done.
The highly-rated midfielder, who has been linked to a number of big Premier League clubs in recent seasons, including Arsenal, is understood to be aware of the fact that he needs to move to further his career.