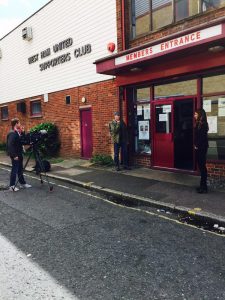 West Ham United Supporters' club has announced that they are making progress on a change of use variation to their Castle Street Clubhouse's lease with London Borough Newham and hope to have this concluded soon to allow them to bring the club house back into use in some way.
Unfortunately they have been advised that squatters have somehow gained access to the old clubhouse and they are now seeking a court order to allow their eviction and the securing of the building again.
The committee also advised members that Paul Richman has resigned his position as Chairman of the Supporters' Club. in an email they say 'For personal reasons, Paul no longer feels that he has the free time needed to carry out his role as Chairman. A new Chair will have to be elected in due course at an Extraordinary General Meeting or the next Annual General Meeting but in the meantime our Vice Chair, Andy Read, has agreed to take on the role of Acting Chair. ' 
The usual hugely popular pre-match match bar will be open at the Last Drop close the London Stadium on 29th February for the Southampton Game.