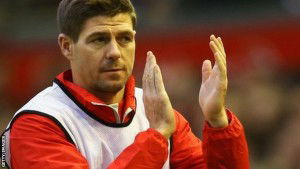 Claret and Hugh understand that negotiations are underway over the possibility of playing Glasgow Rangers in a pre-season friendly at the London Stadium regardless of the division West Ham find themselves in.
The Hammer played Rangers in the 1979 Tennent Caledonian Cup Semi Final, a game won by Rangers 3-2 at Ibrox Park.
Their manager, Stevie Gerrard was once rumoured to be a possible replacement for Manuel Pellegrini before David Moyes rejoined the Hammers. He is best remembered for breaking West Ham fans hearts in 2006 in the FA Cup final when he scored a crucial equaliser at the end of normal time.
Later in his autobiography, Gerrard would write: "It really moved me that in their hour of utter desolation, West Ham fans stayed behind to applaud as I lifted the FA Cup. I'll never forget that sporting gesture. I'm Liverpool through and through, head to toe, but I have a place in my heart for West Ham supporters after Cardiff.
Fans like West Ham United's make football special. Usually, when we do a lap of honour with a cup, the opponents' section is empty. The fans have disappeared, dragging their heartache with them. Not in Cardiff on 13 May 2006.
The West Ham fans were tremendous, clapping us as we paraded the cup. Both sets of fans were brilliant, which made it such a terrific occasion."