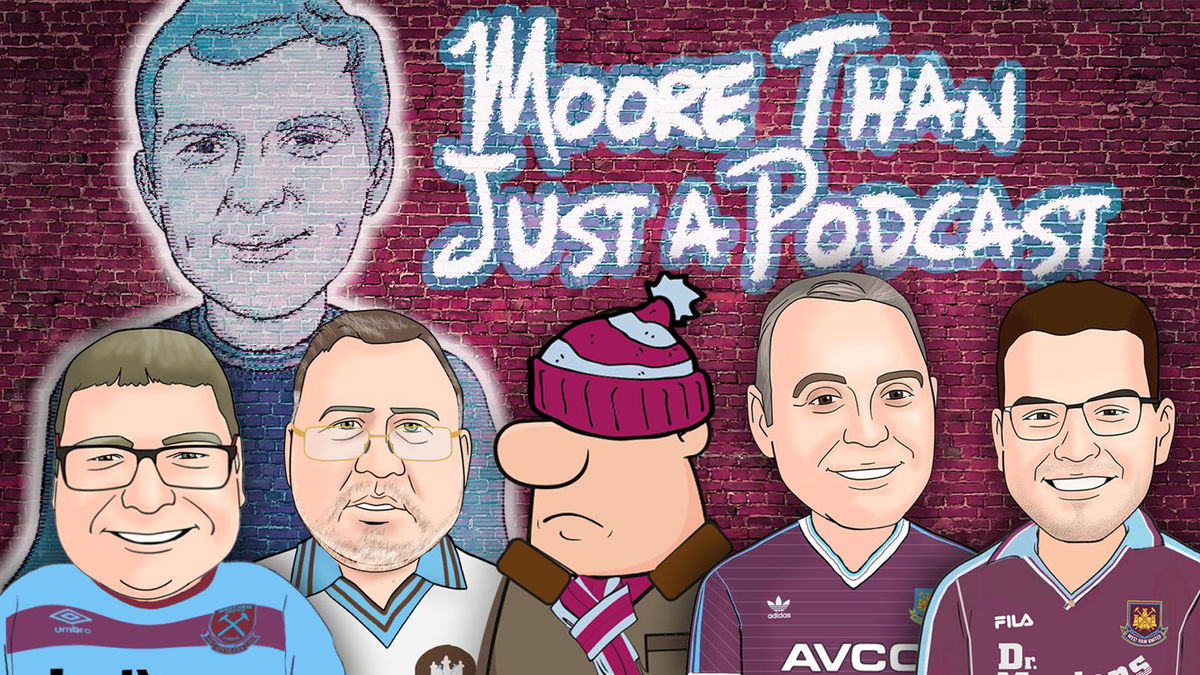 Episode thirty-four of season ten of the popular West Ham podcast Moore Than Just A Podcast is now available to listen to online or download.
Join Claret and Hugh associate editor Sean Whetstone with fellow podcast presenters Nigel Kahn and Canning Town Len discussing the Hammers  2-o win over Leeds United at the London Stadium on Monday night.
We give an overview of the West Ham financial accounts published this week as well as talking about new twelve-month contracts for Mark Noble and Fabianski as talking about a West Ham connection to non-fungible tokens. We also answer questions from our collective audience whether they be on Facebook or Twitter.
Download or listen online at https://play.acast.com/s/moorethanjustapodcast/
This two hours and thirty five-minute episode was recorded on Wednesday 1oth March and it is available on all popular platforms to listen online or download including Acast, TunedIn, Player.FM and ITunes
Now also on Spotify too at MOORETHANJUSTAPODCAST
Join the discussion on the MTJAP Facebook group at https://www.facebook.com/moorethanjustapodcast/