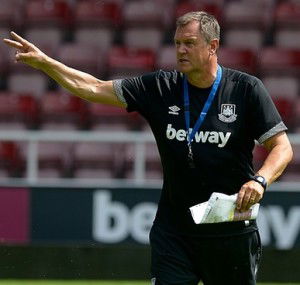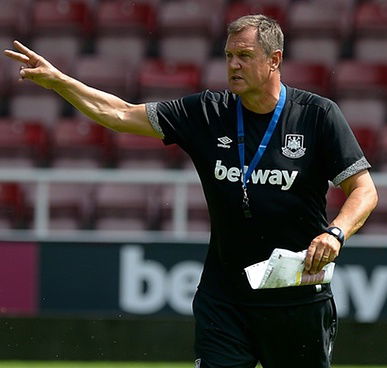 Exclusive
Academy boss Terry Westley is delighted how his youngsters have adapted to life with the first team squad in Austria and believes the long drought of home grown products could be coming to an end.
Delighted that such as Nathan Holland, Declan Rice and Josh Cullen are showing such composure in pre-season games he declared: They are enjoying life and particularly the start they have made out there.
Speaking exclusively to ClaretandHugh Terry said: "I've been surprised at how well Nathan has adapted and performed and both Josh and Declan have been great but  I've been pleased with every single one of them and that Slav has taken them on to Germany is very good news  for them and the club."
Terry is a man on a mission to see the kids come through and break the long drought of Academy prospects to an end which stretches back as far as Mark Noble and James Tomkins.
He said: "It's been too long and it's why I signed up for another three years. I have a job to finish and it would be great to see it happen – I believe it will. This is a fine group of youngsters."
The next worry though is keeping the youngsters out of the clutches of admiring clubs but the Academy boss knows exactly how to do that.
He said: "It's about developing a personal relationship between myself, the staff and them and that's what we have. Nathan, for example,  believes he has become a much better player here and that he's in exactly the right place.
"My relationship with him and the others is critical – as important as that between the chairman and manager, which is the mot important in any club.
"I speak to them every day and feed my advice into them, I tell them to get on the front foot in matches, to be the first into training in order to catch the eye and act professionally when they are off the pitch. They have to do everything right and give no one an excuse to overlook them.
"The next step is to stay in the manager's frame, get onto the bench and come on towards the end when the game is stretched and make an impact – the whole point is to give the manager another option at PL level They are doing well but nobody is getting carried away."