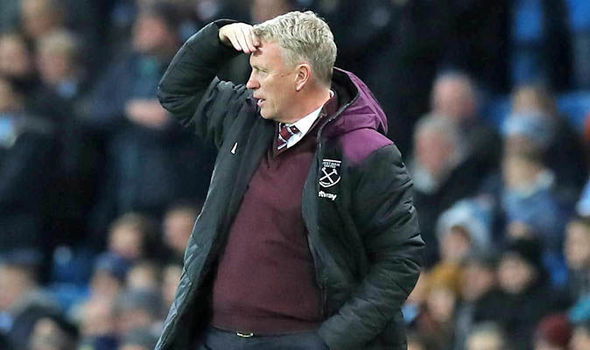 Back when he was appointed and for some time since, I was happy to give David Moyes the benefit of the doubt on the basis that he needed to take Slaven Bilic's squad, get them fit and give ourselves a real chance of survival.
Ok, he's probably got us safe, we're as likely to go down as England are to win some silverware this summer according to the World cup betting odds, but I can't see that this team is really any better than it was when he arrived having scored wins over Chelsea, Stoke, West Brom, Huddersfield, Watford and Southampton.
I'm aware he doesn't have his own squad and is working with one of the most unbalanced in Hammers history but over the last three games we have seen him play exactly the same system.
Should we really be playing the same formation at home to Stoke as we do at Arsenal and frankly, in retrospect had  Southampton not been so incredibly poor, one wonders what the outcome to that  game would have been.
We are watching a negative brand of football which some may excuse because of our position whilst others still feel the best form of defence is attack – I'm among them.
It all feels too Allardyce to me and it most certainly is not a brand of football I was brought on at the Boleyn or one that I want to watch next season and beyond.
Should we stay up this season which I, and most others believe we will, it will be because there are three or four clubs worse than us in this division and that simply isn't good enough. It's been that way for way too long.
Sunderland are a prize example of what happens when you are down there season after season – eventually you go and the consequences can be horrendous – League One in their case.
It's obviously dead easy to sit here and pass judgements – it ain't my decision or my money involved. But I have to ask myself honestly whether or not I want David Moyes at this club next season based on what I've seen of late.
The answer is NO – I want either Eddie Howe or Sean Dyche and if the board if the board is as ambitious as it claims I believe they will need to think very long and very hard before handing the Scot even a one year deal.
I hate to be a prophet of doom but if we don't get it right this summer it may be too late. We have lived in the shadow of the Championship for too long and let's be honest Moyes hasn't taken us far from it.
I really don't think he adopts a footballing philosophy which will please us lot or take the club forward.
Let the abuse begin 🙂
COYI