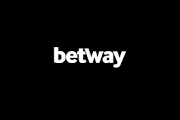 We have a chance for a lucky couple to make what may be their final visit to the Boleyn.
Thanks to our friends and club sponsors Betway we have a pair of tickets for the match against Swansea on Saturday May 7 and all you have to do to win them is to give the correct answer to our Boleyn related poser.
So here it is: "In what year was the Bobby Moore Stand opened?"
Tickets for our last two games at the most romantic stadium in the country are at an absolute premium and we are very grateful that Betway have made these for the Swansea game available to us.
To enter simply send the answer by e mail to claretandhugh@gmail.com, not forgetting to include your name and address.
The competition closes on Wednesday May 4 at 12 noon and the result will be announced on the site by 12 noon but check your e mails to discover, if you should have won, how to pick up the tickets.