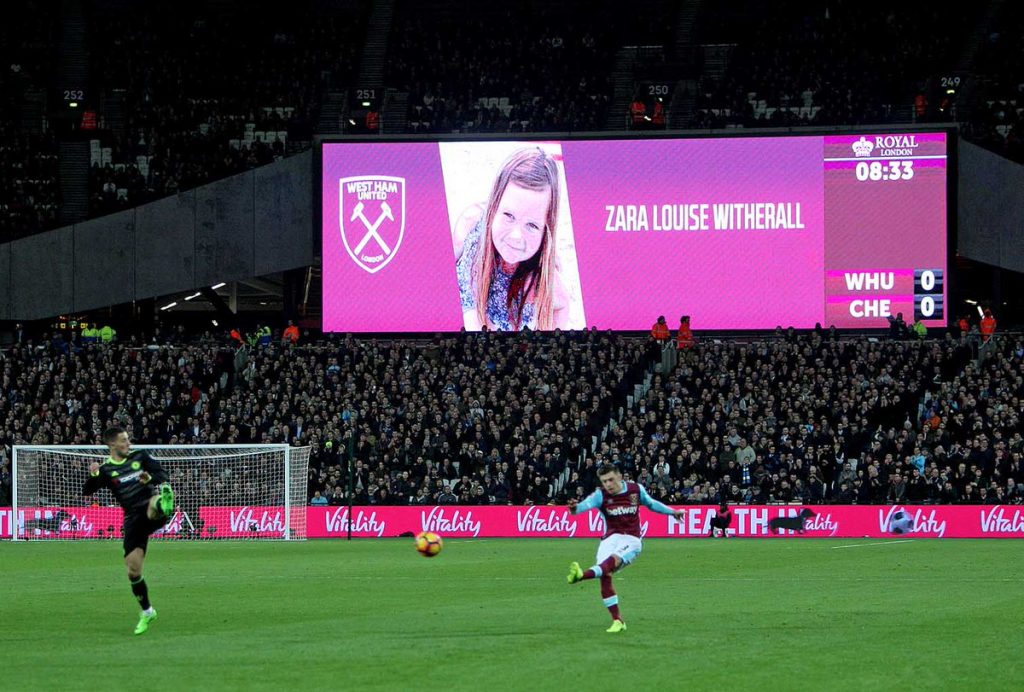 Defeated yes by Chelsea…yes! But the eighth minute of last night's game put everything into perspective.
Bll Shankly's most famous saying that football is more important than life and death has never been true and last night showed that as we remembered little Hammer Zara Banks.
Zara and her Dad Mark attended games together but tragedy struck when after going to school as normal in January she collapsed in class and was taken to Great Ormond Street Hospital, passing away  3.30pm on Thursday 12th January 
Her death was cause by a Spontaneous Subarachnoid Haemorrhage. She had no knowledge of what happened to her and didn't suffer at all.
And last night as the clock ticked to the eighth minute our fans remembered a little girl who lived and breathed her favourite team.
The moment was beautifully observed. It started with a ripple and spread round entire stadium by end of the minute.
Chelsea fans also joined in and we thank all of them as well as our own. The picture on the screen ( shown above  ) helped a lot as the vast majority stood to remember Zara's short life.