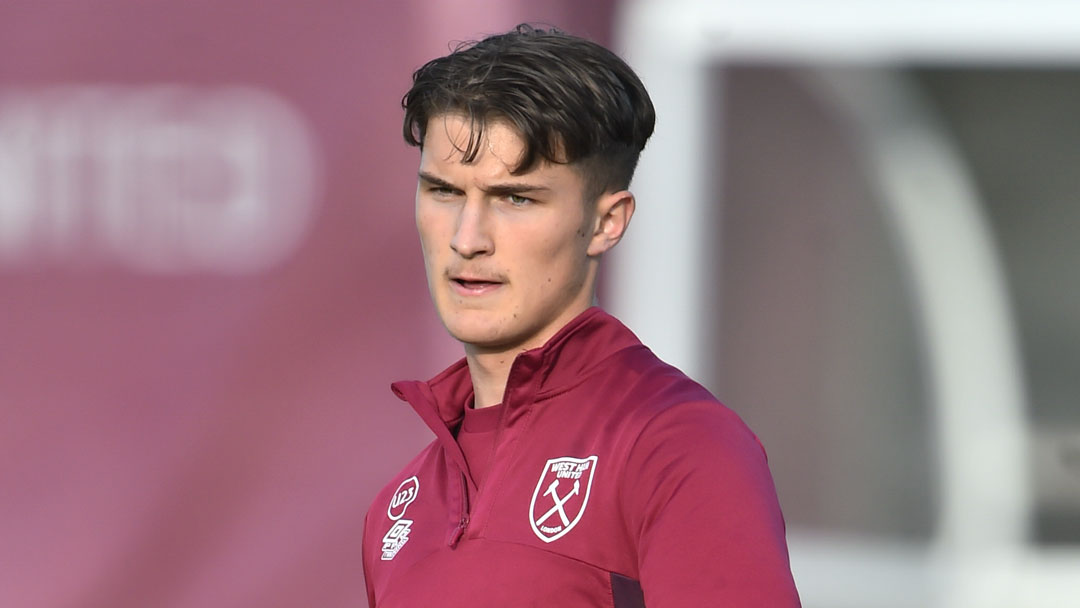 David Moyes has given a big indication teh Hammers kids may well get their first team chances in Bucharest tomorrow evening, that anyway is what sone of Hammers legend Steve Ptss, Freddie, is hoping.
The Hammers graduate, like most of the others, has had to be patient this season, but could be in line for his second senior appearance a year after making his first-team debut as a substitute in a UEFA Europa League tie with Dinamo Zagreb at London Stadium,
The 19-year-old travelled to France with David Moyes' first-team squad in pre-season and impressed the manager and his coaching staff with his ability, work-ethic and professionalism, only for an injury suffered in training to rule him out of the Hammers' opening fixture at Swiss side Servette.
Potts has since returned to action, featuring nine times for the U21s in Premier League 2 Division 1 and scoring in the Papa Johns Trophy victory at EFL League One side Cheltenham Town earlier this month.
Now, the midfielder in Thursday's UEFA Europa Conference League Group B tie with FCSB in Romania.
Commenting, Potts said:" You have to do the right thing for a footballer to do if you want to go far, and I feel I'm on the right path to do that.
He is obviously hoping to graduate to the first-team squad but says:"There are temptations at my age that are pretty hard to say no to, but obviously being around the squad now and seeing the rewards that you get from sacrificing that much to have a career like Nobes did or Dec and Johno are having, those are sacrifices you have to make to become successful in football.
"In this day and age, with phones and social media, it becomes harder and harder to stay away from the temptations, because you can see what you're missing out on with your friends, but it's all part of the process and hopefully you will reap the rewards for the sacrifices that you make. Long-term, it'll be worth it."
"It's not like my friends are doing anything out of the ordinary for people my age, but you have to do the right thing for a footballer to do if you want to go far, and I feel I'm on the right path to do that."
"I don't want to get too far ahead of myself, but I feel that I'm starting to adapt to the standards, the tempo and the professionalism around the training ground and I feel like I'm coping with it," he said.
"There is always competition to take the next step, no matter what level you're at, but I feel the transition from the Under-21s to the first team is probably the most difficult part of a career you can have.
"You have just got to take every opportunity you can. You have to help each other along the way, and we're all enjoying being part of a group that has got some serious talent in it, but there is always competition, as I said.
"We all want to impress the manager and staff and show that they don't need to spend millions on a new player, and that's what games like this are all about."