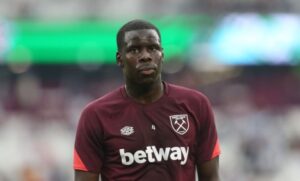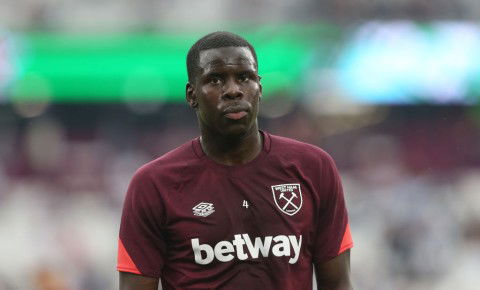 David Moyes can't get Nayef Aguerd back quickly enough but it looks unlikely given his weight loss after bfollowing him receiving a virus during the World Cup.
The Hammers – despite their lowly 16th position have on,ly conceded 20 goals this season – despite the disruption at central defence.
Questioned on the problems by reporters Moyes said: "If I had Nayef I might have had a different type of style with the ball, so I think the different centre-backs we bring in will give us different types of ways of playing.
Of him and Zouma he said: "I do think getting them back and fit will be really important. I don't think they are far, far away but it feels like every time we get close one of them has not made it or not quite there. We will hopefully try and get them all back in the next few weeks.
Kurt's doing well. Kurt has made a big difference to his knee. He's freed up his knee a lot. He had a virus which set him back 
We've got quite a bit of it about and it probably put him back a little bit. He's not far away but he's not rejoined the group training yet. He's on the verge of doing it but not quite yet.