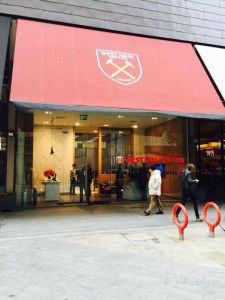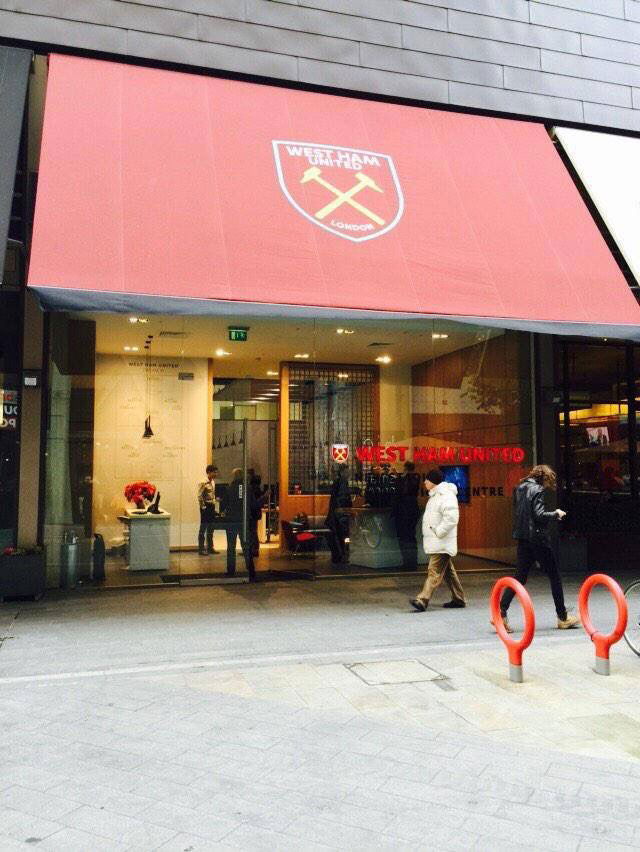 West Ham has pledged to give every season ticket holder  a comparable seat at a comparable price at the Olympic Stadium to the one they hold for the final Boleyn Ground season.
However, there's a sting in the tale as – in revealing its migration policy – the club has announced that to secure a 2016/17 season ticket, a 25 per cent deposit up front will be required with the remaining balance due in June 2016.
The club has announced that every Season Ticket Holder who renews for the final season at the Boleyn will receive an invitation to attend a personal appointment at the Club's Reservation Centre at Westfield Stratford City (pictured right).
The appointments will take place between April 2015 and February 2016 depending on which price band and seat location you currently occupy.
If you can't make your appointment date you will lose your priority although you can reschedule at a lesser priority. Season ticket holders will be not be able downgrade their price band without losing their priority place.
Bond Holders will receive the highest priority followed by the best seats in Band 1, then Band 2,  followed by 3 and 4.  The club have used a formula to rank each seat at the Boleyn in each price band to agree a defined order within the price band.
When arriving at the Reservation Centre, a Club adviser will present the various ticketing options available together with prices.
Supporters will be shown the surroundings and views from different seats in the Stadium using Virtual Venue technology. They will have a choice of seats in their existing price band or from any available seats in price bands above.
However, the 25 per cent deposit is a surprise and it means, for example that some Band 1 season ticket holders will be asked to fork out another estimated £230 due in some case as early as May this year.
A full article and Q&A can be found on http://www.whufc.com