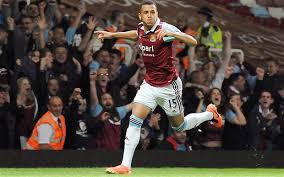 Ravel Morrison is believed to be looking for personal terms of around £60,000 a week to stay at Upton Park.
Claretandhugh has learned that preliminary talks have been held between the club and the midfielder's representatives as intense speculation continues around the 20 year old's future.
Currently carrying a groin injury, Morrison has missed the entire Christmas programme sparking suggestions in some areas that a bid could be on the way and that the player is being protected as a result.
No mention of his possible involvement was reported on the official site ahead of the match against Fulham on New Year's Day despite all the other 'short term injury' victims situations being mentioned.
But regardless of any of that, we have learned in the last few hours that at preliminary talks figures of around £60,000 a week were mentioned as a  figure for the player over the term of a four and half year deal.
Our source said: "I think it's reasonable for you to assume that's where they are at but the board will re-visit the negotiations come he summer."
However, as we reported on Claretandhugh recently there is a 50/50 chance that bids for Rav could emerge before the end of January.
And should the Hammers receive an offer of between £7m – £10 million some hard thinking will presumably be taking place.