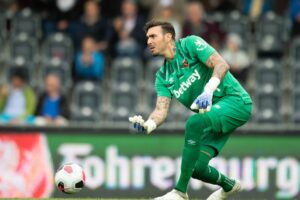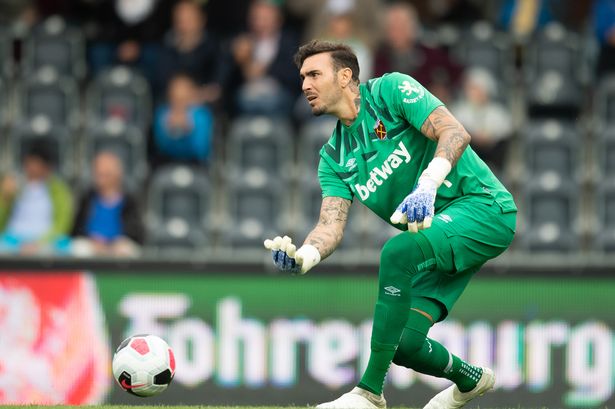 If one were rating Roberto's performances overall since he took over from Lukasz Fabianski at Bournemouth you could probably give a five or six.
But in terms of calmness and being ready he would no doubt give himself at least a seven or eight, based on his own view of where life has taken him over those weeks before and since .
For the word 'ready' springs off the Spaniard's lips when discussing things -something of a chip off the manager Manuel Pellegrini's block.
There have been a couple of errors but he has also been responsible for some top saves and he has most certainy defied his fiercest critics who at the outside were giving him some enormous canings.
Discussing his West Ham experience so far he told the official site: "I tried, before Lukasz's injury, to always be ready. It was good to be playing Carabao Cup games a couple of weeks before my first appearance in the Premier League.
"Then, in this last month, I think I've adapted myself very well to the competition. It's something that's easier to when you play games in a row. I'm enjoying it a lot, in truth."
With the League form tailing off he is going through a period when every bit of his experience has been necessary but hopefully things will get easier onwards and going forward!
He added: "These are the moments you need to keep calm. Our manager is a calm person, and that's something that transmits to the squad.
"Of course, it's also the time to turn games into wins, but if you panic about the situation, you will only play worse. I think it is a moment in which we need to change our form, but we're also in a calm moment right now.
"The league season is very long – 38 games. Every team goes through good moments, victories in a row, losses… you don't know why these changes happen, but the truth is it happens to everyone, so it's important to keep calm and work as you normally do during the good times.
"We have played with tough teams so far – difficult games both home and away. We've made our mistakes of course, where otherwise we could've won, but I think we just need another win to bring back a good feeling here."