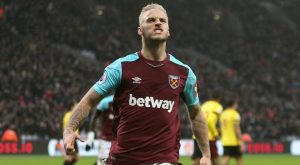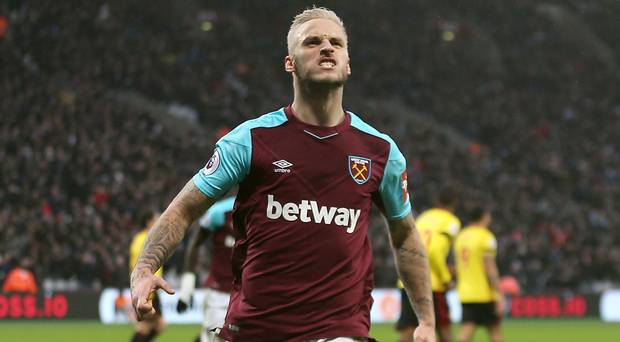 By Allen Cummings
Never before has football and football clubs been so much at the mercy of 'fine margins'. There is so much money at stake in the modern game now, the difference between winning and losing, or winning and drawing, can ultimately define the very future of a football club in today's game. Indeed, fine margins are having a huge impact on the fortunes of our own club this season. Threatening our destiny not only for next season, but for seasons beyond.
Currently, we sit in 16th place with thirty points, ten points above bottom club West Bromwich Albion, but just three points above Crystal Palace and Stoke City who occupy the other two relegation places. Look above us and you'll see Brighton occupy a comparatively heady and now safe-looking 11th place with thirty-four points. But we could so easily be occupying that relatively safe haven ourselves had those fine margins not conspired against us. If that were the case, and right now we were comfortable in mid-table, would the general atmosphere around the club be less volatile?
Would the regrettable events of last Saturday have actually occurred? Would the anger on display against the board have been so ferocious and vociferous? Would all the old wounds relating to the stadium and the move in general resurfaced with such intensity?  There would no doubt have been the continuing verbal battle with the board over a variety of issues. Those issues aren't going to go away for a while yet. Neither should they. But would the protests have been anything like as bitter and as threatening as they have been over the past few days if our position in the table had been more healthy-looking and pressure for points had not been so critical? I don't believe they would.
So where were those fine margins that have hit us so hard?  Had such an impact on our season so far. Bournemouth's added time 'equalizer', later to be proved handball, but which referee Madley chose to overrule and overlook, robbed us of a victory and two extra points at the Vitality Stadium. Crystal Palace's added time equalizer from Zaha, created from a sterile situation we should have dealt with so easily and professionally at completely the opposite end of the pitch, robbed us of two further points that were already in our grasp. Four extra points from those two games – points that were virtually in the bag, on the board – would have put us on thirty four points right now. A total that would have painted a very different picture.
Would it have just been papering over the cracks? Possibly. Would there still be accusations of under-investment and under-achievement? Very likely. But it would have virtually assured our number one priority, a place in the Premier League for next season. Given our beleaguered club a vital breathing space. The chance to wipe our brow, recognise just how close a shave it has been this season, and move forward to tackle the very real challenges that lie ahead for this club. Not to wipe the slate clean. That could never happen for some people. But at least we'd have the opportunity to work together, as surely we must, to build the kind of future we all want for West Ham United.