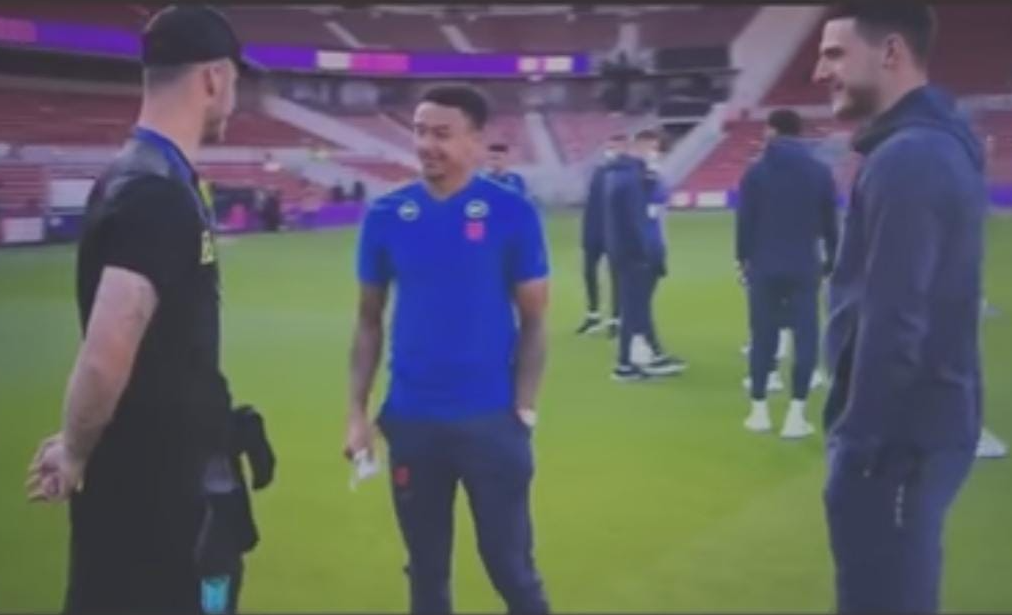 Hammer Declan Rice was caught on TV cameras speaking West Ham transfer targets Jesse Lingard and Marko Arnautovic.
Dec introduced Marko to Jesse and they appeared to share a joke as they all laughed together on camera.
Arnie joined the Hammers in 2017 from Stoke and went on to make 59 Premier League appearances scoring 21 goals.
It was David Moyes in his first stint in charge of West Ham who switched the Austrian to a striker role to great success.
In the Summer of 2019 Arnauntovic was sold by West Ham to Shanghai SPG for £22.5m
Arnautovic is said to be desperate to return to Europe to be with family who are not with him in China due to Covid restrictions.
Whether we will still all of three of these players in a West Ham shirt next season remains to be seen.
Jesse Lingard should hopefully be available for around £20m while Marko could be less than £10m.