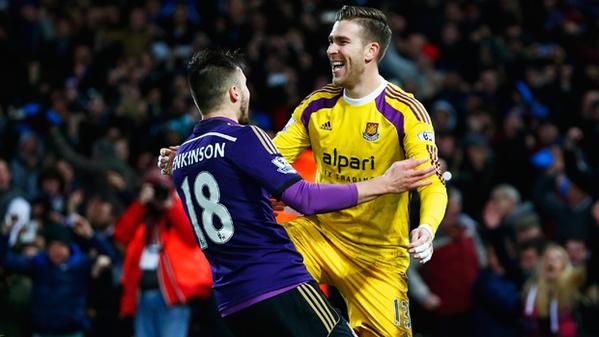 Sam Allardyce has admitted that Adrian deserves his current heroic status despite not having a great deal to do against Everton.
Writing in his London Evening Standard column the manager said: "He deserves a great deal of credit for being calm and composed enough to put that winning spot-kick away.
"He was obviously feeling very confident — the way he whipped off his gloves meant he wasn't anticipating any more penalties. If he had missed, he would have had to put them back on!
Adrian has certainly had a terrific season so far, though, and deserves every accolade which has been coming his way this week.