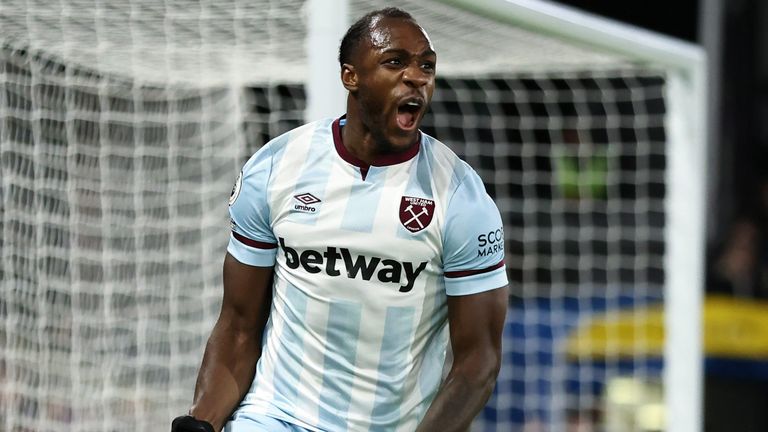 Mikey Antonio has denied all the odds this season!
There was a time when we were told that the No 9 would find it impossible to play three games a week and that hamstring injuries would prove the bane of his and our lives.
Constant worries about injuries have, however, become a thing of the past so far this season and he was back in near man of the match levels against Sevilla on Thursday night.
We need more of the same at Tottenham tomorrow (Sun).
The 31 year old deserves much credit this season despite taking some knocks for a run of form which hasn't always been the best.
But he has started to put that right over recent games and has looked after himself really well and has even taken in international appearances for Jamaica.
He has spoken of a new diet which has helped him and has now now produced a top number of appearances this season with 27..
Amazingly, Mikey's 27 starts put him just one behind Lukasz Fabainski and level with Declan, Tomas Soucek and Jarrod Bowen.
It's been a testament to how well he has looked after himself and in February and March alone made nine appearances , sometimes at the rate of that three a week.
Michail Antonio deserves congratulations and it's good to see him returning to his best.