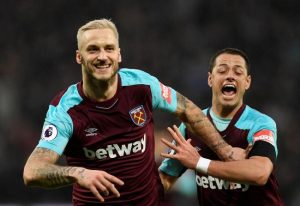 Marko Arnautovic's links to Manchester United continue to be at the centre of the early transfer window speculation but the Hammer of the Year has been playing it down.
He recently told Vivaro News. that Jose Mourinho's appearance at the match involving his international team and Russia was simply in account of the United boss being on holiday.
It may also have been as a result of the United boss having landed a World Cup punditry job with a Russian TV station and that he was familiarising himself with the squad.
Arnie, meanwhile. insists he has heard nothing on the possibility of a move but admits: "It's nice to hear."
But he added: "I don't hear nothing from my brother, my agent. You can keep asking this question but you'll never hear the answer from me."