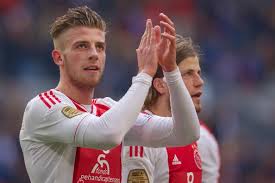 West Ham are moving to sign top Belgian defender Toby Alderweireld.
The club are keen to grab the player on a season-long long loan but have competition from Arsenal for the Atletico Madrid player.
That in itself,however, may be good news for the Irons however whose Winston Reid has been constantly linked with the Gunners.
An Upton Park source admitted last night: "Yes we are in for Alderweireld but it's a bit of a long shot. We are talking but it would be misleading to go any further than that.
"He's a top player and we are having a go. Regardless of how this works out we are determined to bring in a central defender before the end of the transfer window."
The player has become something of a peripheral figure at the Spanish club and was left out of theSpanish Super Cup clash this week.