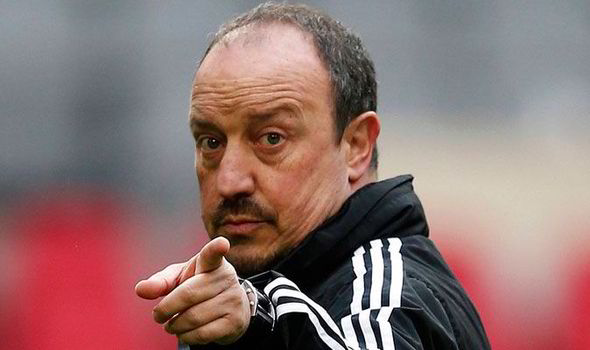 West Ham target Rafa Benitez's future may become clearer this evening when Napoli travel into to the volatile Ukraine to take on Dnipro Dnipropetrovsk in the second leg of their Uefa Europa Cup semi final clash.
The clash is tied at 1-1 on the first leg and defeat at this stage could influence any negotiations Napoli are set to hold with their Spanish boss.
With the Hammers currently focused on Rafa as their number one managerial choice, there will be keen interest among the fans to see the outcome of a game which could have a big influence on the former Liverpool and Chelsea boss' future.
Even should they win in an area which can often be a hotbed of hatred  for visiting teams, the 59 year old may need to lead Napoli to a Final victory over either Fiorentina or Seville.
The Spanish outfit hold a 3-0 first leg aggregate lead in the game which kicks off at the same time as the Dnipro/Napoli game (8.05).
The Irons believe they have a chance of landing Benitez whose wife Montse still lives in the United Kingdom on Merseyside where she founded a Foundation in her name to raise cash for local charities.
We reported earlier Benitez as saying when questioned on his future: "You all know I still have to speak to my family.
"I have already talked to (Napoli president) Aurelio ( De Laurentiis) over the last few days. We must stay concentrated only on the games we've got left this season. We'll see about my future later on."