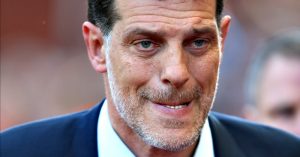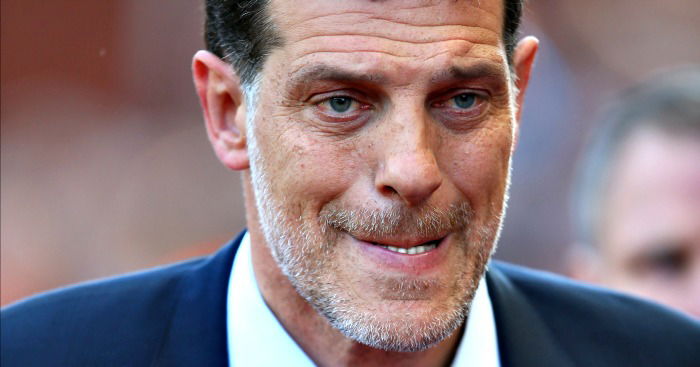 Birthday boy Slaven Bilic has shared his thoughts on the official website ahead of tonight's game.
Speaking to WHUFC.com he said "Tonight's game is a big one. There is no getting away from it. And I am facing up to that in the way I have always done throughout my career when in a difficult spell. Not by hiding, not by losing faith, and not pretending everything is fine.
We have spent the last few days working as hard as possible to be ready for this game. I know it is an old cliché but it is true. It is about finding that zone that enables you to perform to the best of your ability, to progress and to improve your position.
Perhaps the hardest aspect of the Newcastle defeat was that we have had to wait for more than two weeks for the chance to put things right. It is understandable when you hear pundits say that managers are desperate to avoid a defeat in the game before an international break. 
Normally, you are back together in training as a group a couple of days after the match and you work accordingly. If you have won everybody is happy and if you have lost then everybody is a bit down – but the key is that you are together, and you share the mood as a team. When there is an international break, some of the players obviously go away and, if you have lost, you have to live with that for two weeks.
Of course, it can be positive – some of them, like Joe Hart and Aaron Cresswell, came back in a great mood and with confidence because they gained six points with England and are a step closer to the World Cup.
And on the plus side, the game being pushed back to this evening means that we have had those extra days with the squad together as a group, giving us time to prepare properly.
We welcome Huddersfield Town of course. They deserve congratulations for reaching the Premier League and for the start they have made, but it is our job to burst their bubble tonight.
It is not going to be easy, we know that, but we also know that we are capable of winning the game, if we show the right quality and the right character.
I believe in my players. West Ham United has a good squad, there is no doubt about that. But we have to show it on the pitch and start winning straight away. And fair enough, it is my job to find that reaction. To prepare the team, to lead the team, and give them everything they need to perform, not only tactically but also mentally.
But once they cross that white line tonight, it is up to the players to create the atmosphere. We know the supporters will be behind us during the game as they always are, but it is up to us to give them that feeling of pride and victory.
Nobody at this Club wants to be where we are at the moment. Not the fans, not the board, not the staff and certainly not me and my team. But I also know that talking about it can feel irrelevant after a while. Actions speak louder than words and it is action that we need tonight."