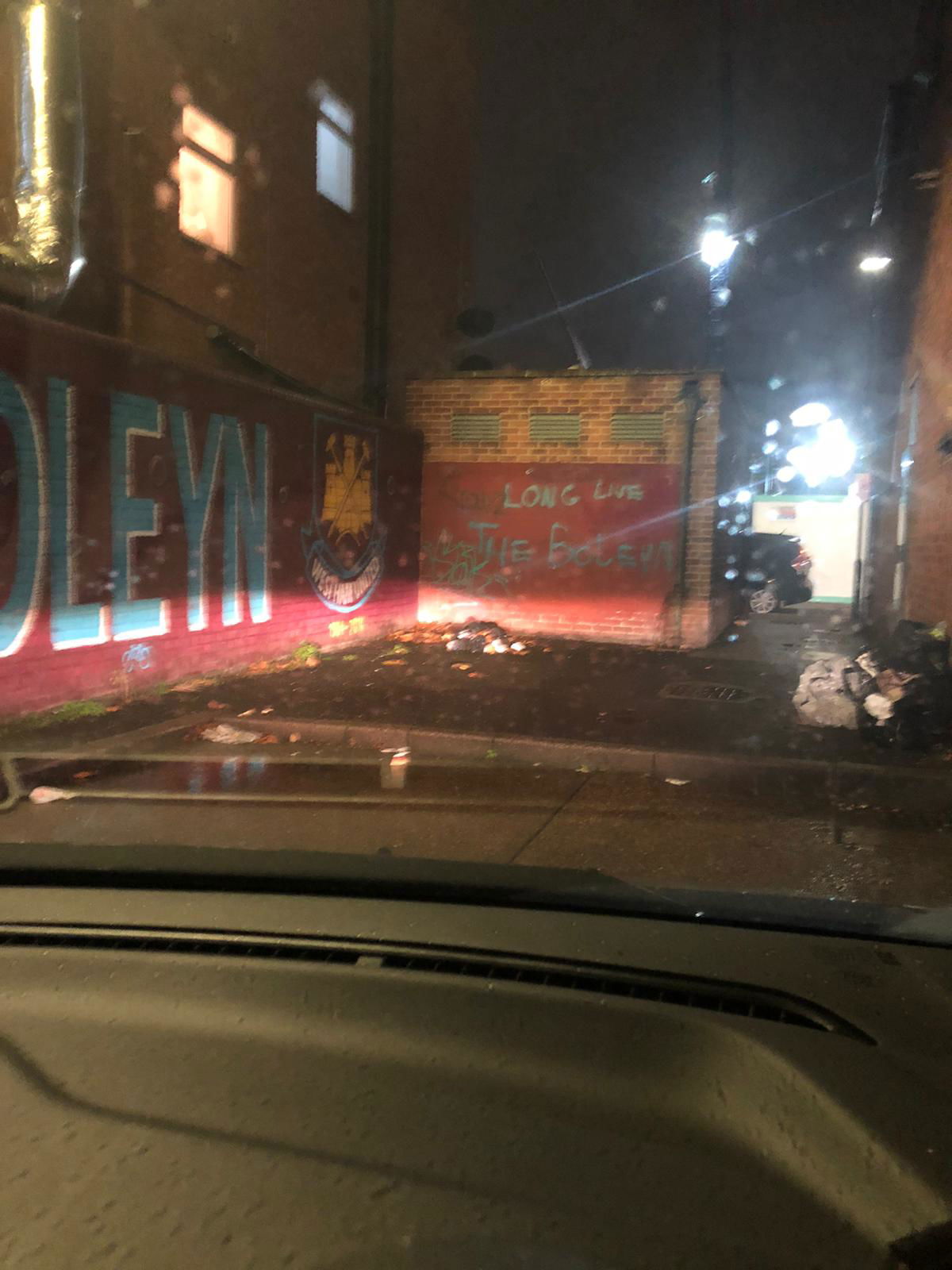 Rubbish outside the Boleyn Ground has been cleared away.
A distressing photo emerged on the Derelict London website showing a cruel reminder of the West Ham Boleyn's ground  – now so sadly covered in rubbish and with unwanted graffiti.
The 'Long Live the Boleyn' graffiti became an iconic reminder of the Hammers former home of 112 years but it now resembles a dumping ground.
The photo re-posted on Twitter showed beds, fridges, mattresses and other rubbish littering the place close to where the Boleyn Ground stadium once proudly stood.
The West Ham mural was later added next to the Long Live the Boleyn message but was also obscured by the rubbish.
The land once belonging to the club has now been turned into 842 flats spread over eighteen towers with homes on sale from £375,000.
Birthday boy and friend of Claret and Hugh Nigel Kahn passed the old Boleyn ground tonight taking this photo confirming the rubbish has now been cleared.