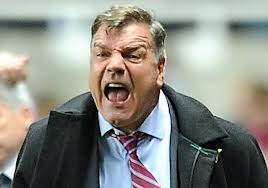 Match Verdict
Irons 1 Saints 3
Don't wait up for Match of the Day …just  pop down the boozer for a late one if you are still up.
This was as bad as it gets and at the end the hundreds of empty seats and boos that rang around the Boleyn spoke louder than any words I or anyone else is about to write.
The fans spoke and that's really all that matters.
There's also the small matter of three opening home defeats at the Boleyn – one involving a League One side.
Match facts are simple – Mark Noble opened the scoring on 27 minutes before Morgan Schneiderlin grabbed two (45, 68 ) and Pelle rubbed salt in the wounds with a third in the 83rd.
The visitors were also disallowed what looked like a perfectly good goal for offside.
The Irons? No tempo, no urgency, some quite shocking defending and a general display that had you wondering whether it's possible for the team to disappear much further into the dark ages.
All the great hopes of Selhurst Park evaporated in a second half when our guys simply chased Southampton shadows.
In retrospect it makes you wonder just how bad Palace are…oh hang on they drew 3-3 at Newcastle.
I want to find hope…I want to say it was just an off day…but sadly the truth is we look no further forward now than we did last year…perhaps not even as good as that.
Our main attacking option remains the huge ball forward as demonstrated early when Cole flicked on but Ricardo Vaz Te was too slow off the mark to make it count.
The boos at the end were accompanied by the cries in colourful language that Mr Allardyce should do one.
This site has pledged not to make a judgement on that until the end of September and in  fairness we'll stick by that.
But for those who watched this 90 minutes let this be said: "It was as bad as anything you will ever see from a team in claret and blue."