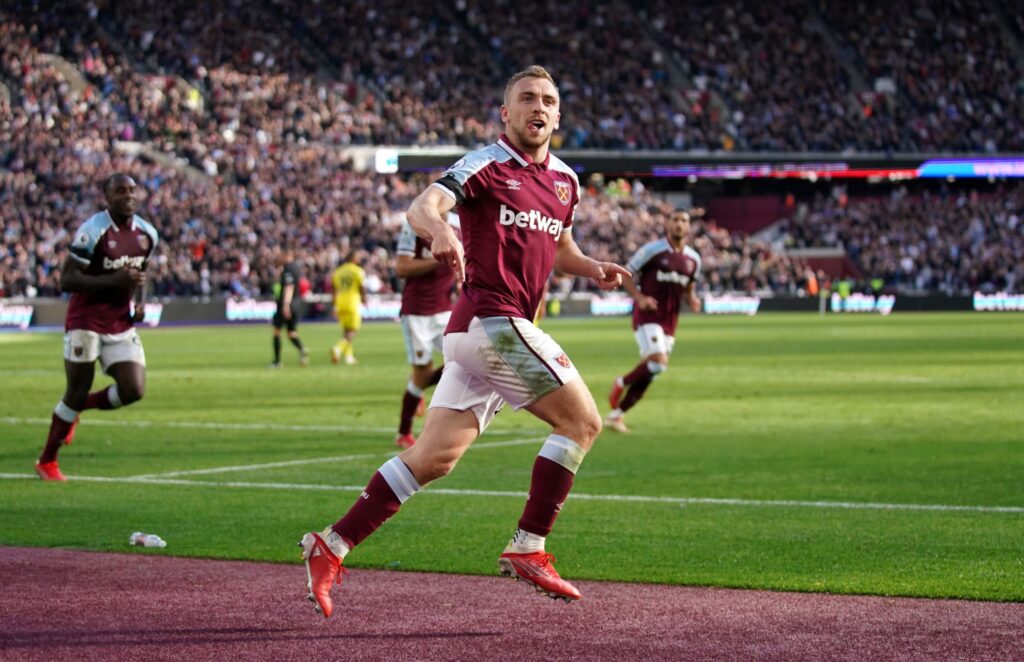 Jarrod Bowen showed exactly the type of bloke we have come to know him to be when apologising on Instagram for his missed late chance against Leeds.
His last minute howler  to level the scores against Leeds drew moans from David Moyes – understandably – and the usual small group of Twitter groaners who are up in arms at anything which gives them a chance to draw attention to themselves.
The reality is that Jarrod Bowen has absolutely nothing to apologise for after a series of quite brilliant games for the club and  proving himself to be one of our best buys in years.
For all that, he apologised to his team-mates and the fans on Instagram promising to look ahead to the Manchester United where he aims to put things right. That sounds like the man!
He's been in the form of his life and the reason for him not heading the ball in the last seconds rather than using his chest in front of goal was peculiar.
But there's no need for an apology Jarrod and simply ignore the keyboard warriors with nothing better to do with their time than having a pop.