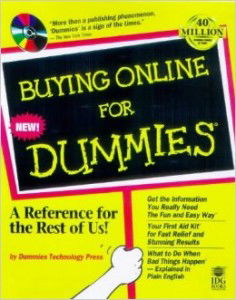 The process for buying away tickets has changed and will be used in anger tomorrow (Friday) for the first time when Chelsea tickets become available for priority points applications.  Gone are the days of faxing or posting paper application forms and now the whole system is completely online.
We have asked the obvious questions to West Ham ticket office ahead of the launch so you don't have to!
First of all it is important to know how many priority points you have and how many any of your group has you wish to order for.
You will find your priority points total  by logging into the E-ticketing website at https://www.eticketing.co.uk/whufc   It is displayed next to a star on the right hand side but called loyalty points just to confuse you.
Ticket Master are looking at how they can use West Ham fan friendly wording like priority points but for the time being Loyalty points mean the same as priority points. For each away fixture attended earns one Priority/Loyalty Point which is added to the Season Ticket Holder's online account points balance. All Priority Points are valid for the previous and the current season combined. So as we are technically as we are the start of a new season only last season's away games count towards your priority points balance.
Specific timeslots will be open throughout the day depending on your number of Priority/Loyalty Points on 29th July online sale so it is important not to miss your time slot although once you qualify you can buy later.
Time slots on Friday for Chelsea tickets
8+ points: 9am
7+ points: 10am
6+ points: 11am
5+ points: 12pm
4+ points: 1pm
3+ points: 2pm
2+ points: 3pm
1+ points: 4pm
If you are ordering more than one ticket you will need to know the priority points total of everyone in your group if you wish to apply and sit together at the game. You will only be able to check out and pay for away tickets when the member of the group with the lowest number of priority points has qualified. We have been told the system will automatically check priority point eligibility at the check out stage and this will be strictly enforced.  If you buy away tickets separately in different transactions there is no functionality to request to site together or request a particular area of the away ground.
The maximum number of tickets you can purchase in one booking is twelve.
Historically are certain away games sell out their full allocation including Spurs, Crystal Palace, Arsenal and Chelsea. last year this included Bournemouth who have a small away allocation. Other games including Liverpool, Manchester United and Manchester City do not historically sell out their full allocation.
The day of the week, whether the match is on TV and the time of year also affects away ticket sales.
This season sees the introduction of the £30 cap on away tickets so it is difficult to gauge whether this will drive further demand to make away tickets sell out sooner.
The ticket office told us: "At £30, every single game will sell out to Season Ticket holders and more importantly its likely that its going to start selling out to higher priority points tally, rarely reaching zero points, this will also be a reflection of having 52,000 season ticket holders and greater demand from the previous 26,000 Season Ticket holders last year who had built up a priority points balance.  I expect Chelsea to sell out tomorrow morning and not reach Saturday sale date."