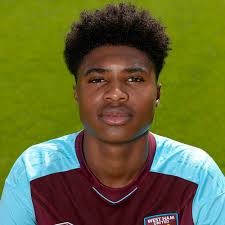 Academy youngster Ben Johnson received his Hammers debut tonight at Manchester City and CandH PlayerWatch reporter Danny Leach was there to take a look at the 19 year old.
41 – Makes an incisive tackle for Mahrez as the ball goes out for a throw
45 – Knocks the ball out for a corner as Gündogan sends the ball long
46 – Clears the ball after Ogbonna intervenes an incoming corner
53 – Attempts to take on Danilo on the left wing but is tackled easily
62 – Substituted for Zabaleta
Verdict – 6.5 – Pellegrini couldn't have given Johnson a harder Premier League debut and tonight he displayed why he his highly valued by the boss and the rest of the staff. He contained Mahrez superbly and did not allow him to get into the game at all. His ability to do all the simple things well; passing, tackling and intercepting was admirable often when many experienced pros have fallen victim to City's ruthlessness. What was even more impressive is that he is naturally a right sided defender so we have got a lot more to come from him. It's exciting times for the club as three academy products were all involved in such a high profile game.