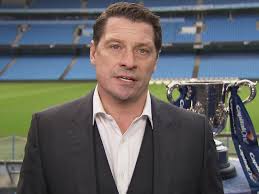 ClaretandHugh's regular columnist Tony Cottee has a very definite view on whether Andy Carroll or Carlton Cole should get the shout for the Everton clash on Saturday.
 Read the former Hammers and Toffees striker's view on that and how he thinks things will work out at Goodison Park this weekend.
 Sam (Allardyce) has a tough but very pleasant decision to make this weekend and posed the question himself in his morning press conference: Does he stick with Carlton Cole as his line leader or go back to AC.
 Personally were I the manager I'd be very tempted indeed to stick with a winning team and let's be fair, Carlton has done absolutely nothing wrong and doesn't deserve to be dropped to the bench.
 I always believed Carlton should have had a new deal at Upton Park and didn't get the reasons why he was allowed to leave and I'm glad he's proving my faith in him and that of his fans wasn't misplaced.
Obviously, Sam is going to  be sorely tempted to play the club's record signing but although that was a very harsh sending off, Andy needs to learn the same lesson as all of us – yep it happened to me – you have to WIN your place back.
There's no worse feeling for a player than to sit in the stands after an event like that and to know there's absolutely nothing you can do to help the team.
 All of that will have been going through AC's mind and it won't hurt to let him ponder on it until the natural time comes for him to return.
 Will anybody else be dropped? I doubt it so why should Carlton and it may just send the wrong message to the other lads who could think: "Well if he can walk straight back in so should we if we are ever in that position."
 Things change very quickly in this game and Andy could be on early, late or not at all. It's an interesting and pleasant headche for once this season.
 How will the game work out? I've won, drawn and lost for both teams home and away during my time with them although of course I'll always be a Hammer to my backbone!
 I think it's 12 years or so since we won up there  andf with one or two of their's missing there will be no better time for the game from our perspective.
 We can win it in our present form but I think a draw may be the more likely result so I'll go 1-1.