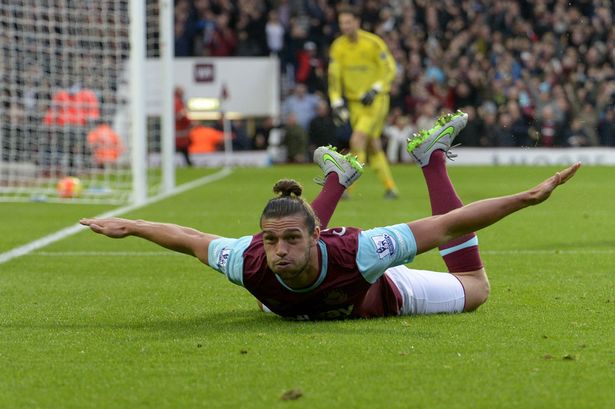 Andy Carroll is in the form of his life as the team makes it's advance …and he couldn't be happier.
The big man has suffered torturous times and deserves every bit of form and fortune that comes his way as the squad turn around their season.
And following Saturday's match AC has been talking to the official website about the way things are going and his thoughts on the squad.
He said: " "We didn't deserve to go 1-0 down against Southampton  but when we did I think it changed the game for the better.
"We realised we were in a game, pushed up and got a goal straight away for myself. I was well chuffed with it, we carried on and got another just before half-time.
"It was important to cancel out their goal so quickly. We couldn't worry about what happened, we had to carry on going forward and playing our game. That's exactly what we did.
"It was a perfect ball from Pedro. He just slipped it in, and with a little movement around the back I got the space to finish in the bottom bin with my right foot.
"I'm happy with how it's going in front of goal for me at the minute. It was probably one of the only chances I had in the game, so it was nice to put it away.
"Pedro's goal came at a great time too, right before half-time, and it was a great finish. He's had an assist and a goal – I think all the lads played well – but for him with the assist and goal it's fantastic.
"We've been playing well lately. We've bounced back straight away from the Man City game and proved that we're playing well by getting three points. We've got a very good team and we're always capable of winning games."