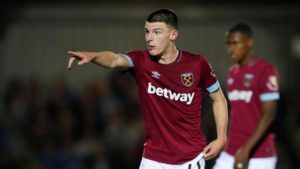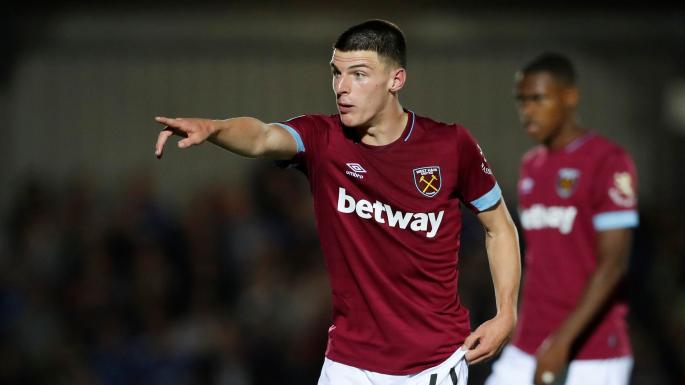 Chelsea are this evening reported to be interested in signing Declan Rice should we get a transfer market this summer.
According to Sky Sports News the Blues want a defensive midfielder and could be ready to move in on the player they allowed to leave their youth set up.
It's effectively a very old story and with football currently in turmoil not one that needs to be take over seriously given Dec has four years left on his current deal with the option for another year.
The Hammers value the 21 year old at between £70m – £90 million but should the Chelsea boss Frank Lampard move in there is another downside to the coin.
For with a financial crisis biting deeper and deeper into club finances the temptation to perhaps do a deal would probably be greater than pre-the global health scare.
Such a deal would plug a growing gap in the Irons finances but they won't move from their valuation and that could put off the Blues anyway as they would probably want to pay no more than £50 million which would  be rejected by the Irons.
In any event it remains uncertain whether the UK transfer window will open as scheduled on June 18, with no definitive date set for when the current domestic season will be resumed amid a global health crisis.