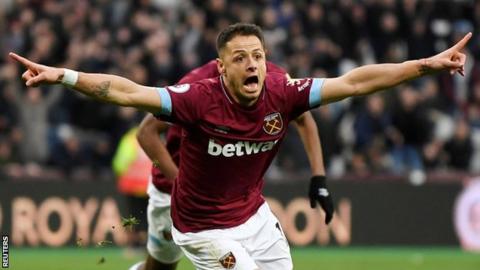 Chicharito looks set to see out the final year of his contract at the club next season and remains very much a favourite of the manager.
The Mexican has been seen to great effect over recent games and has now taken his goal tally for the season to eight and with the run of games has been hitting his stride.
The Hammers made it clear in the winter window that there was no chance of him leaving on a loan deal to Valencia and were insisting on a £12 million fee.
That decision looks to have been justified and the striker himself is demonstrating much better body language than earlier in the season.
Pellegrini is a big fan and will be reluctant to let a player whose goal tally could enter double figures leave as he enters the second year of his contract.
A well placed source at the club told us by e-mail : "Javier looks a much better player with the run of games he is getting and has also been good when arriving as a sub."