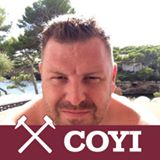 By Pete Ellis
Rome wasn't built in 90 minutes.
Although from the reaction to last night's game, some would have you believe it was certainly destroyed in that period.
The Hammers were underwhelming and lost to a Saints side that grabbed a goal, got a man sent off, and said "if you think it was tough versus villa, you ain't seen nothing yet"
Another slow start has bitten us on the backside. We have got away with a few, but thinking you can do that to a Koeman side is pretty naive. He was always gonna target the return game with us as one to put a Herculean effort in.
The game has been covered in detail, but some of the reaction has been the usual knee jerk, toys out of the pram rubbish we as West Ham fans have laughed at over the years from other clubs. Man Utd fans having a hissy fit that they won five in a row but no six was only a draw etc.
Are we suddenly the elite of English football? Do we have a divine  right to slay all that dare stand before us?
No, not yet, although the tweets and posts you see would have you believe we have just witnessed our relegation from the PL.
I take it with a pinch of salt but there are some that see it as a far more serious issue and are far more worried and annoyed than they need to be.
Yeah, it hurts when we lose. It's hurts more when we play badly, and it's not something that makes our weekends more enjoyable, BUT, this "useless lot" we have playing on Saturday, and the "naive idiots" in the dugout, were the heroes versus city, the masterminds against Bournemouth and Villa only days before.
My point is, we are not suddenly world beaters after a few wins.
Winning doesn't make us title contenders in much the same way as losing does not make us relegation fodder.
We are annoyed, we are frustrated, but we have a gaffer that will demand a reaction.
Have a whinge, have a moan, but we have never been further away from having to push the panic button in my view.
Payet has been dug out by some. How dare the guy not get a 10 rating every game and turn out to be human!
This is FIFA 16 after all (isn't it)
It's been really amusing for those of us with a level head, to see all this over the top panic/reaction.
I always take these Ott moments, as a great opportunity to have a Twitter/Facebook cull. It's quite useful to see the ones that throw the toys out of the pram and block/unfreind, not because they have a different view to me, but because clearly logic has packed its backs and left with the kids, common sense and reason.
I have no desire in engaging with a brick wall.
Anyway, I will be following this awful team, and clueless manager again this week when we play Liverpool.
Should we not make it through, I will be disappointed, but again, I won't have a meltdown, and I'll quickly move on.
We have endured much worse than a 1-0 defeat away at 10 man Southampton  so my powder will be kept dry for the time being.
Now, chin up,  cheer up, and back the lads to turn over the scousers this week.
COYI !!!!