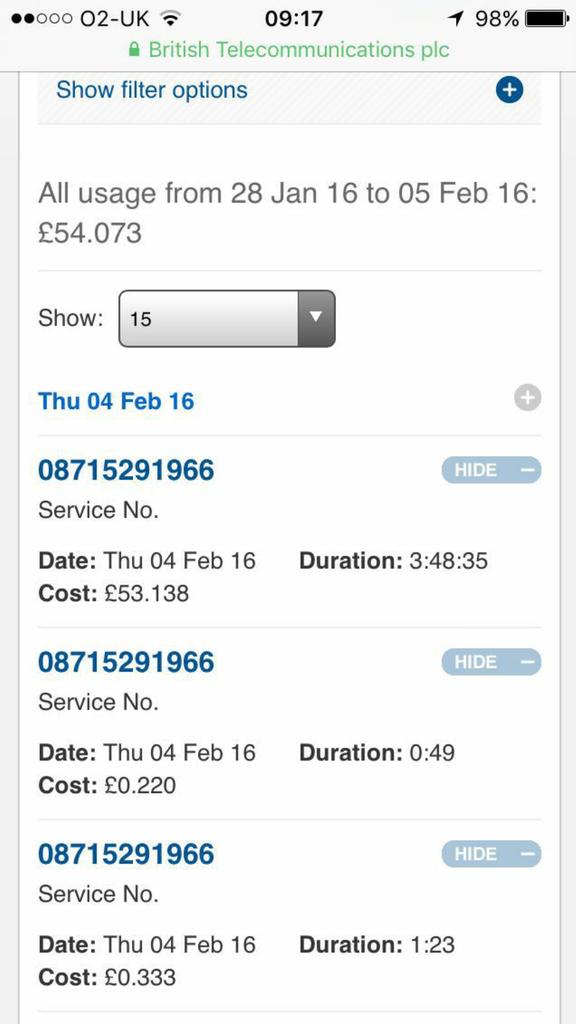 Some things have to be done… and this is one of them.
There is little point in ClaretandHugh – or any other independent website claiming it is here for the supporters – if it doesn't raise their perfectly justified complaints.
Last week we drew attention to the wicked problems people were encountering in trying to book their tickets for the Liverpool FA Cup replay.
The club responded by thanking them for their patience and declaring there had been an unprecedented demand.
Ok understood but we really don't believe that any fan should face the sort of phone bill shown above and submitted to Twitter by @NeilTidd1969. He still hasn't been able to get his ticket booked.
Whatever the problem is we call on the club to solve it.