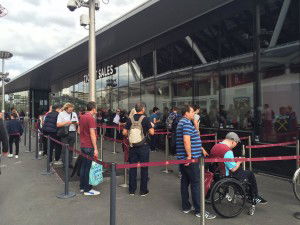 The club will be consulting with the West Ham United Official Supporters' Board (WHUOSB) in late September over ticketing. The OSB ticketing sub-group will be meeting with senior club personal including the club's head of ticketing Nicola Keye to hear about West Ham ticketing updates as well as giving feedback from supporters' to the club.
OSB members representing season ticket holders, disabled supporters, bondholders, Claret members, under 25's and away season holders will be present at the meeting all would welcome feedback in advance of the meeting so it can be collated and presented to the club for discussion.
A short survey available to all supporters will also be launched in advance of the meeting to gather additional feedback on subjects such as away tickets, priority points system, ticket allocations and the ballot system.
If you have any positive or negative feedback or an idea of how ticketing could be improved email one of the OSB members at an email address below before Monday 23rd September.
David Baker Weststandrep@westhamunited.co.uk 
Trevor Bright dsb@westhamunited.co.uk
Steve  Applebee westhambondholders@westhamunited.co.uk
Alex Wilcock Claretmembersrep@westhamunited.co.uk
Sean Whetstone claretandhughwhuosb@gmail.com