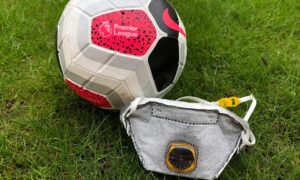 The news that the Premier League will restart on 17th June and could end on Sunday 27th July has clubs looking at players holidays, pre-season and the start of the next season.
The 2019/2020 Premier League was due to start on Saturday 8th August this year but that will no longer happen.
Players are contractually allowed to have three weeks holiday which if honoured would take players until 16th August.
Giving players the full three weeks off might only allow a condensed two weeks of pre-season training so clubs may negotiate a two-week break with three weeks of pre-season training as a compromise.
The Premier League are aiming for a season start in late August or early September with a date of Saturday 29th August seen as the ideal date.
That would put the top-flight league three weeks behind schedule but international breaks could be reduced to allow domestic leagues to catch up.
The 2020/2021 Premier League season is likely to start behind closed doors as it is doubtful that the Government will relax large gathering of thousands by September.