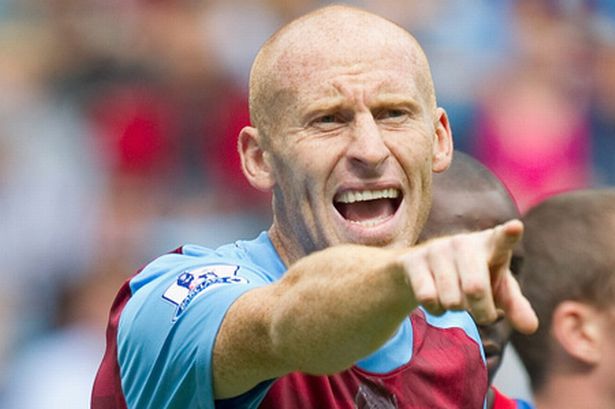 James Collins is delighted with his form despite suffering a few niggles from a number of injury problems.
The 31 year old central defender has been massive for the Hammers over recent games and drew a special comment from David Sullivan after Saturday's win against Sunderland.
As we reported yesterday the Welshman – now away in international duty is our "dark outsider" as Hammer of the Year with the co chairman claiming of his latest performance: "He was outstanding."
Collins and partner Cheik Kouyate partnered him at the back and Collins said: "I'm doing alright. I have struggled a little bit with some niggles, but I am over that now.
Of Kouyate, he said: "He is so experienced and has played there so many times for his country so he knows what he is doing.
"He has a lack of English, but he is still very vocal on the pitch which is always good."