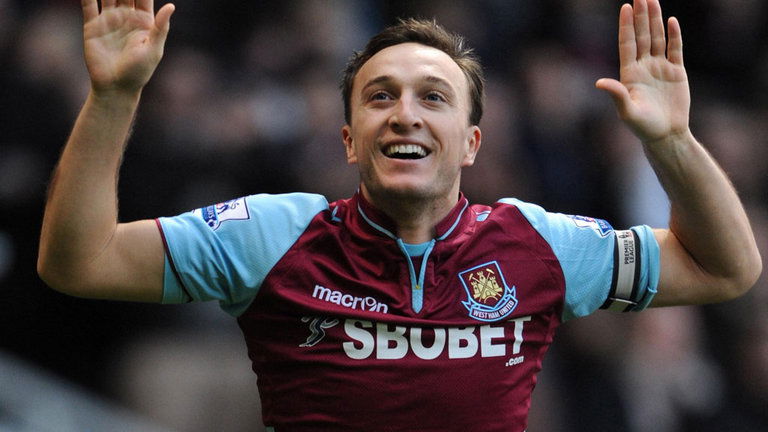 It comes up every international break and is no closer to resolution that it was last time around – the 'Mark Noble for England debate.'
As you may expect, the newspapers describe it as the Hammers midfielder "refusing to give up on his dream" which makes it sound a bit like an X-Factor audition!
There was a moment when the 27 year old was apparently considering offering his services to Ireland – presumably in the basis of one of his relatives visiting Dublin or Belfast on one occasion – I jest!
That of course hasn't happened and yesterday was again making it clear where his heart really lies.
Mark Noble is refusing to give up on his dream of breaking into the England squad ahead of the European Championship Finals despite being overlooked once again by Roy Hodgson.
He has already represented England at every level from the Under 16s to the Under 19s and was even made captain of the Under 21s team for the Euro Finals in 2009.
But that elusive first team call-up eludes him, overlooked on this occasion whilst  inexperienced Spurs midfielder Ryan Mason is included  the forthcoming games against Lithuania and Italy after Adam Lallana was forced to pull out.
Noble said: 'I have made it clear what I think about the situation and I would love to play for my country. But obviously at the moment it doesn't look like it is going to happen.
'I will keep playing as well as I can at West Ham and enjoying it every week. You never know what will happen in the future."
It's all pretty simple from where we are sitting – Roy Hodgson doesn't fancy him – end of story!