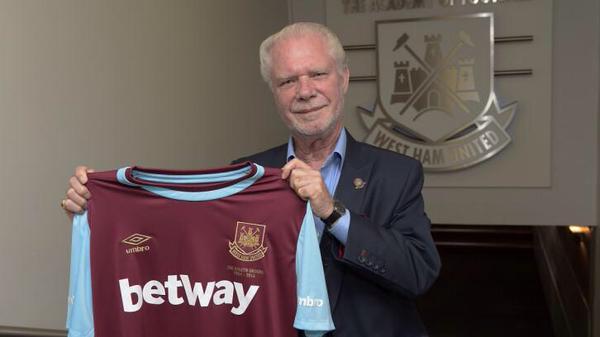 We have no hesitation in doing this earlier than we should – congratulations on your eightieth tomorrow DG!
And of course we have to say a huge "well done" on celebrating it by managing your first ever hole in one around the golf course in the grounds of your home.
We as a site and myself an individual have very good reason to bid our co chairman all the success in the world as he hits a wonderful landmark and we hope he has a brilliant day.
He has been a tremendous friend to us since we arrived on the Hammers scene three years ago and a good pal personally down the years.
He said: "It is an amazing feeling to be Joint-Chairman of my boyhood Club. When you turn 80 you can look back and remember a lot of things and I have certainly experienced the highs and lows. But I am now at the Club that I supported as a young boy and grew up just over the road to the Boleyn Ground.
It is a dream come true! I will celebrate my birthday having dinner with my family and preparing for the big game on Saturday. The ideal present would be if we could come away with all three points!"
We thank you for all you have done for the club and have a great day DG – from all of us.