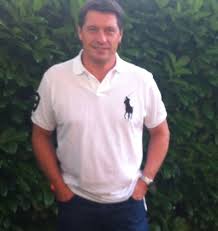 Tony Cottee has told all those who claim there is no "West Ham Way – including manager Sam Allardyce:" 'You are wrong – there always has been and always will be."
And he revealed that were he voting in the ClaretandHugh poll at https://www.claretandhugh.info/the-big-poll-results-or-entertainment/ which asks: "Should West Ham achieve results by any means or should the first priority be to entertain?" he'd vote for 'entertainment' every time.
Speaking exclusively to ClaretandHugh he said: " You have published our former manager Ron Greenwood's definition that it's about entertainment not results and I agree.
"I personally define the 'West Ham Way ' like this:
1/Entertainment
2/Winning a Cup here and there
3/100 per cent committment
4/ Beating Spurs or Millwall
5/Staying in the Premier League."
Cottee said that in fairness to Sam Allardyce, he had ticked the final three boxes but until we are again playing attractive football and winning a trophy there would be growing frustration and anger among the fans.
He said: "We have two groups of fans, the young brigade who have grown up with the Premier League and see everything in terms of results and the older brigade who demand a free flowing passing game based on skill and ability.
"That should be achievable and if a manager can't provide it, the point will come when the fans will let him and the board know that it isn't acceptable.
"That's what's happened at Manchester United with the sacking of David Moyes and it will happen  at West Ham or any other club.
"The fans are always the jury on a manager and although I don't know when it will happen one day now, or some time down the line it will happen. The fans voice is the most important of all as has been shown at Old Trafford.
"What's definite is that West Ham fans expect to play in a particular way – the West Ham Way and for Sam or anyone else to say there is no such way is just WRONG!
"I'm in a very privileged position, going to football as a pundit for free but were I working at Fords and a regular in the Bobby Moore stand, I would expect entertainment and excitement.
"I was at the Palace match last weekend and quite frankly it was horrendous and I stress that at West Ham the result has usually come second to the way we play – it has to be in a certain entertaining way!
"In the end Sam Allardyce will be judged on results and the way he plays – they are two important – and as yet –  boxes he has been unable to tick.
"If he wants to remain at the club long term he will have to adjust the way he plays and bring in quality players.
I don't want to be watching a side that can't adjust to different situations with a different system. We need to be able to adapt tactically rather than play one way."