Vladimir Coufal set himself a monster challenge last season when his campaign was interrupted by injury.
There's not many who would attempt to watch every simple Premier League game on television but that is precisely what our battling right back attempted to do.
In terms of commitment it doesn't come much higher than that but maybe it can be expected from a guy who shows every ounce of the same on the pitch.
Coufal, smiling about his football-led TV schedule. said: "It is good, but sometimes my wife is upset. I tried to watch everything I could last season. I had one game on the TV, one game on a tablet and another two on my mobile phone."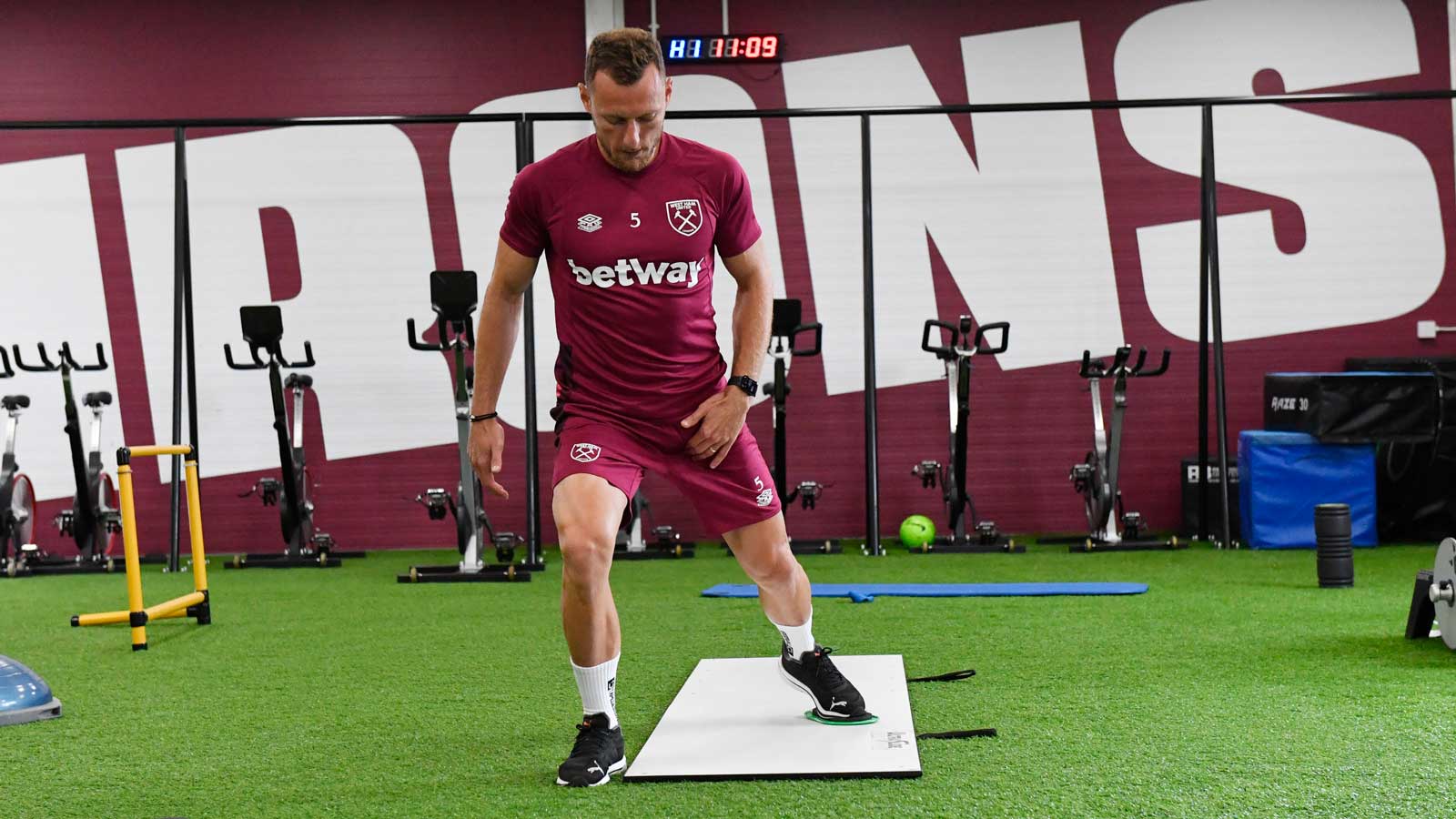 Aside from the love for football, there is a tactical reason for the time spent in front of the television, especially with regards to one-to-one duels.
"I came to the Premier League, and I knew the players," he explained. "But I didn't know them personally. That is what I tried to learn from the TV. How do they behave in situations? I think it helped me a lot."
Coufal's ethos stems from his days in the Czech Republic, where players used to come in on off days to play football tennis or train in the gym.
Players such as the Hammers No5 have been key to Moyes' transformation in east London. His work-rate has no doubt transpired on the pitch as the Hammers reached a UEFA Europa League semi-final last season and have started with two wins from two matches in the UEFA Europa Conference League group stage this time around.
The latest in those two victories secured by a perfectly timed tackle from Coufal, who is desperate to reach a European final in the Czech Republic.
Today though he is focused solely on Everton -over whom we scored a double last season – declaring: ""I think we have a really good atmosphere in the changing room and on the pitch.
"Everyone knows that the situation is not good – we have four points. Everton is a very important game before the international break – and we have to win it."