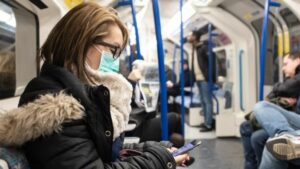 There are fears that the spread of the Coronavirus in Europe could affect the Premier League after Italy was hit this week.
Four Serie A matches have been called off this weekend due to the fears of the spread of the COVID-19 virus.
The Premier League is on red alert over the Coronavirus crisis amid fears that football fans could catch the disease while going to matches but are following the latest guidelines from the NHS and the government.
An outbreak in Northern Italy led to three Serie A matches last weekend being postponed, with a further four this weekend also being delayed. Inter Milan are also due to play their Europa League match against Ludogorets behind closed doors, while the Women's Six Nations tie between Italy and Scotland has also been called off.
That has led to rising concerns about a further spread in Europe and possibly England with possible restrictions on large crowds possible.
Brighton, Leicester City, Manchester United and Arsenal have increased their hygiene safety at the weekend,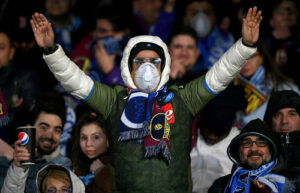 Yesterday, three companies in Canary Wharf not far from the London Stadium sent their staff home after a person turned up for work sick with Corna Virus symptoms after recently visiting northern Italy.
The three firms in London asked staff to work from home as a precaution against coronavirus. Oil giant Chevron has asked 300 staff not to come into its office in Canary Wharf "for the time being". Crossrail, which shares the same building as Chevron, and media firm OMD, based in central London, have also asked staff to stay away.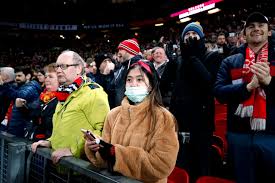 The London Stadium attracts a large number of football tourists visiting the capital including those from China and Italy so the risk profile is considered higher than other stadia.
Crystal Palace has ordered a deep clean of Selhurst Park while Brighton has bought in new protocols to protect players and staff after the virus was discovered in the south coast town. A Crystal Palace spokesman told The Sun "We have installed hand sanitisers in every toilet at the ground, and signs around the staduim will remind supporters to wash their hands."
Football supporters at Old Trafford and St Mary's have already been spotted wearing surgical masks as fear of infection amongst the public grows.
So far, only 15 cases have been confirmed in the UK, with over 6,000 tests being conducted, and the government has said the UK is 'well prepared' to deal with Coronavirus cases, stating the risk to individuals 'remains low'.
West Ham, The London Stadium and the Premier League have been contacted for comment.