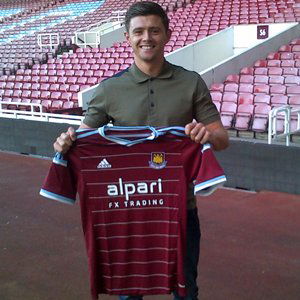 Aaron Cresswell is doing his best to ignore the England talk which is beginning to swirl around his head.
With Leighton Baines out of sorts and Luke Shaw unfit, Creswell and the likes of Kieran Gibbs are being looked at more and more.
But the  24-year-old former Ipswich defender is focusing purely on West Ham and refusing to get carried away with all the  media talk.
He said: "Of course, there's always a chance for every English player who's playing well in the PL but I'm not looking too much into that.
"I just want to play my best and play as many games as I can and get my head down and see where it takes me.
"I'm taking it each game as it comes. I'm looking forward to every game we play and concentrating on doing well for West Ham United."