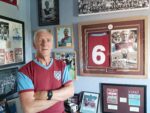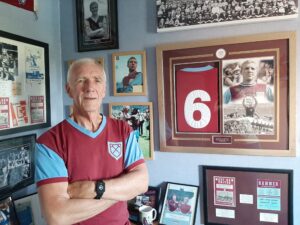 By Allen Cummings
When football finally returns – as it will – the how and when, together with the resulting concerns of players' fitness, will obviously be uppermost in the minds of clubs and players alike.
Baroness Brady recently insisted she was more worried about the health and well being of her players than she was about the financial impact of football's enforced shut down will have on clubs. She emphasised there is only so much players can do on the treadmill at home.
The Premier League have said there will be at least a three week return to fitness before a game is played. But if that is to facilitate bringing about an end to the current season, will that will be enough after such a long layoff?
"What happens if games recommence and players get injured?" questioned Brady. "Are they sent to an already burdened NHS, as most private clinics are closed and private hospitals re-purposed." And we are told coronavirus will continue to have an effect on our medical services for many months.
Players fitness is also a concern that seems to have occupied the mind of Manchester City's Kevin De Bruyne. Speaking recently to Belgian news outlet HLN, De Bruyne explained he wasn't in favour of a return that would entail an intensive fixture schedule in order to culminate the present season – and would then mean a shorter period of rest than normal before starting again for the 2020-21 season.
"Normally you would need a preparation of three to four weeks, before any restart could take place," said De Bruyne. "If we restart immediately then everyone will be injured after a few games." And surely that would then throw the next season into turmoil!
Now FIFA President Gianni Infantino has cautioned about leagues rushing back to complete the season, and presenting problems for players fitness and well being.
"Health comes first," insists Infantino. "No competition, no league is worth risking a single human life. It would be more than irresponsible to force competitions to resume if things are not 100% safe."
The EFL have stated clubs outside the Premier League cannot return to training until May 16th at the earliest. As time marches on, and the window of opportunity for a measured return shrinks ever smaller,  if we are to protect the integrity of next season, then surely we have to come to a sensible decision to culminate this one.
Of course the Premier League and the Football Association are yet to reach a decision on the final outcome of the 2019-20 campaign. But support for ending the leagues now as they stand seems to be gathering momentum.