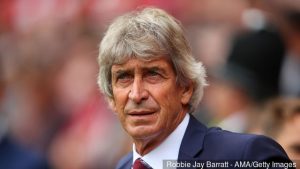 It's become a familiar mantra from the manager but again he's making it clear that the Hammers must do nothing other than take Huddersfield very seriously on Saturday.
We all know what's happened when travelling to lower positioned clubs this season.
But hopefully the match against the Yorkshire outfit will see us back to our best at the London Stadium where we are aiming to continue an unbeaten run of seven games – four of which have been wins.
With the awful defeat at Cardiff still in our minds it's always worth remembering that games against relegation haunted teams with half a dozen or so games of the season left are always going to be hard.
With just 14 points to their name Huddersfield are surely dead and buried but the manager continues to insist that they still have something to play for – and that makes them dangerous opponents.
But the Hammers will want to enter the international break with a win and speaking at his pre-match presser Pellegrini said: "I think we always need to win the game. It doesn't matter who we play. Huddersfield is the same.
Maybe they're a more dangerous team. They are not playing for nothing. If we want to win then we need to play at our best."
He has a nearly fit squad and added: " Sanchez, Yarmolenko and Wilshere will continue with their recovery. Andy Carroll has a problem with his ankle. The rest of the squad is okay."
"With Andy, we need to wait for some medical examination."