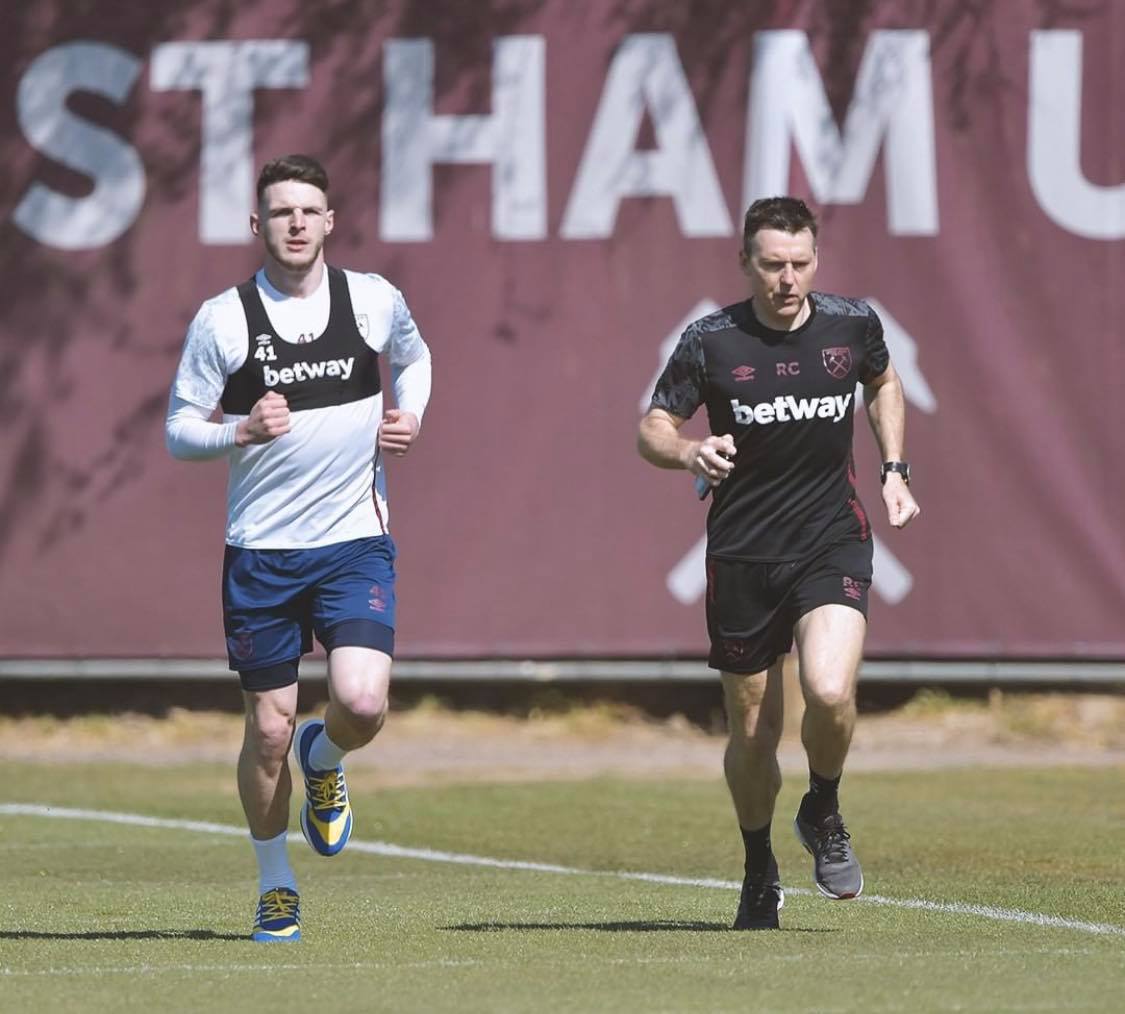 Declan is on his way back and much quicker than anyone could have expected it seems.
The defensive midfielder has been sorely missed but his personal Instagram images have shown him to be making great progress in the gym,
But new pictures released by West Ham's Instagram show the club's top man back on the grass with the first team squad.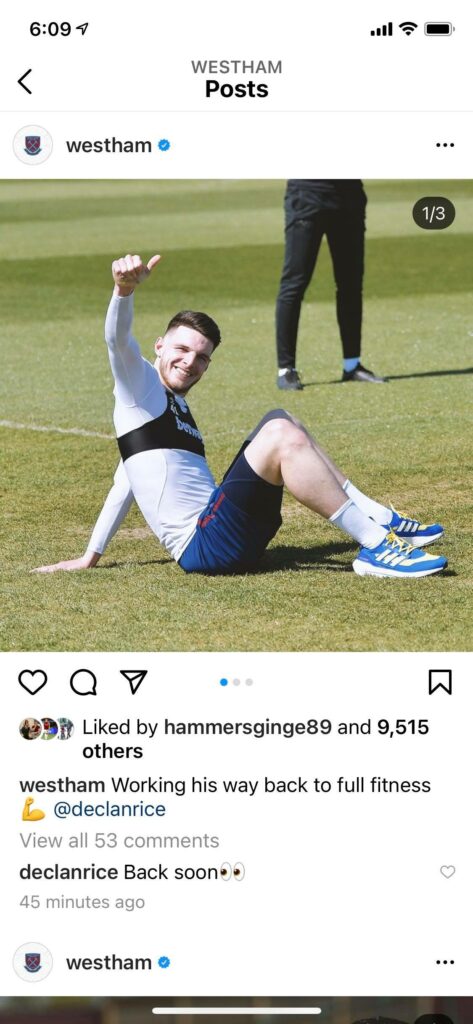 Interestingly, it all runs totally in opposition to the David Moyes policy of keeping everything regarding injured players under wraps as much as possible.
But this is a huge boost for every West Ham fan
Such has been his progress that we may now be looking at him returning to the team for the game against Everton at the London Stadium on May 9.
It would be an incredible boost to have the lad back at the heart of midfield as we continue to push for a European qualification place.
Things are looking very good  from what we see here and it's now very much fingers crossed time.