Declan Rice has hit back at his critics, insisting that he remains fully focused on playing for West Ham.
The Hammers have been in dire form and have lost all of their last five Premier League fixtures ahead of this week's clash with Leeds.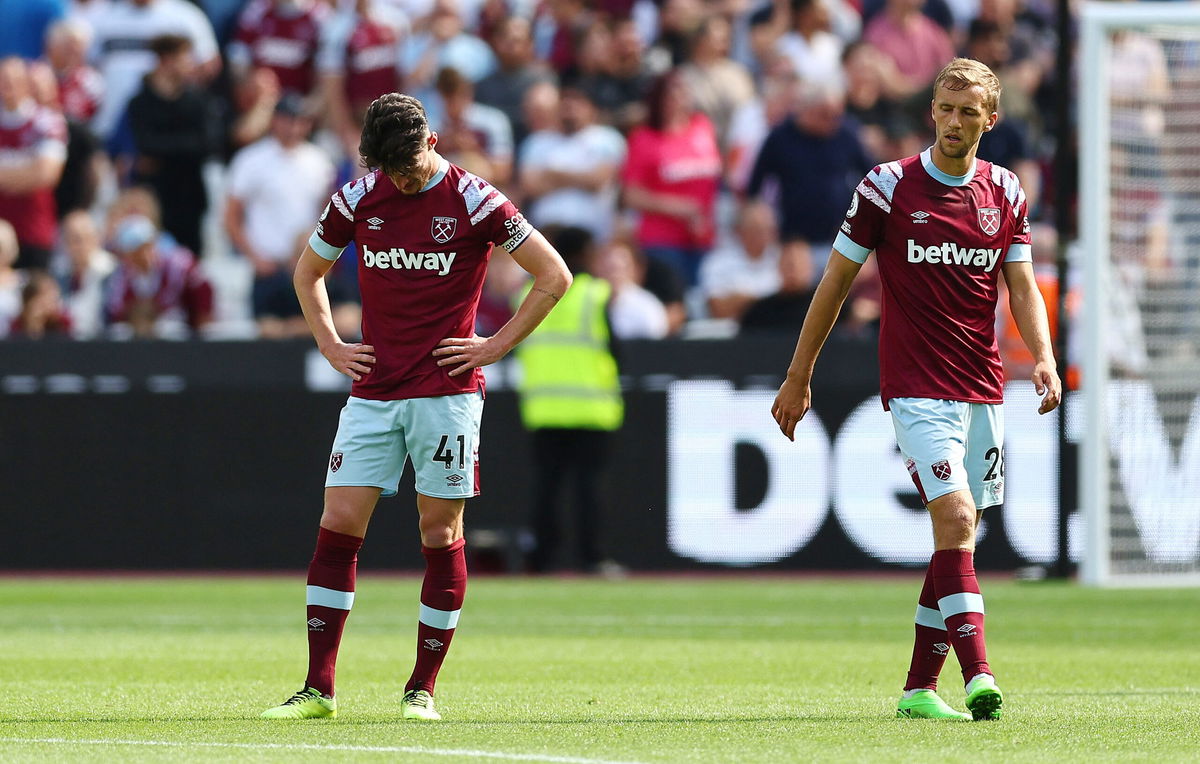 The Irons need to win the game if they are to start to climb clear of trouble, with the club currently only 17th because of goal difference.
Declan has captained the club throughout this rocky period and has now hit back at critics of his form, answering one such fan on Instagram who claimed that he had "given up" on playing for the Irons.
Of course, Declan has been linked away and is likely to leave the club in the summer, with he likes of Chelsea, Manchester United, and Arsenal all linked with potential summer bids.
But Declan took the time to hit back at those who have criticised his form.
As per The Sun, he wrote on Instagram: "Keep reading little comments like these that are, 1. Funny & 2. Complete nonsense. I would never ever give up, for the fans or for the club.
"Of course things on a football pitch get tough! But especially as captain and wearing this shirt, I know exactly what it means to play for West Ham."